Hydrogen Represents Biggest Opportunity for Chemical Industry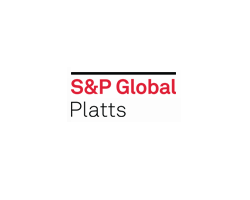 By Andrew Moore

May 17, 2020 - The biggest opportunity for the chemical industry long term is hydrogen, said Seifi Ghasemi, chairman, president and CEO of Air Products and Chemicals, during a conference call Friday hosted by Goldman Sachs.

"No question about it," he said. "Hydrogen is the future, and the companies that get on top of it now will benefit 10, 15 years from now."

During the call, Ghasemi spent a lot of time discussing a coal-to-methanol plant in Indonesia that the company announced Thursday that will use coal gasification technology. The plant does not include any carbon capture technology.

Coal gasification produces synthetic gas, or syngas, which can then be processed into hydrogen.

An official with the US Department of Energy last week made a presentation at a coal industry event claiming coal gasification is the least expensive way to produce hydrogen in the US, especially compared to steam methane reforming, which is a more established technology for hydrogen production that uses natural gas as a feedstock.

"The way we see it ... it's gasification today, carbon capture tomorrow and hydrogen the day after tomorrow," said Ghasemi.

He added that he expects Air Products portfolio to be roughly 80% hydrogen by 2035.

Air Products said in its 2019 annual report that it is the world's largest supplier of hydrogen. Sales of hydrogen, syngas and related products totaled roughly 26% of sales in 2019, said the report.