India Plans Coal Transportation Infrastructure Boost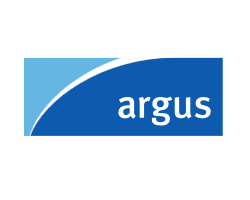 By Saurabh Chaturvedi

May 20, 2020 - India plans to spend 500bn rupees ($6.6bn) to expand its coal transportation infrastructure as part of broader plans to support higher domestic production and curtail imports.

The investment decision comes as state-controlled producer Coal India (CIL) is aiming to raise output to 1bn t/yr by March 2024 from 710mn t planned for the 2020-21 fiscal year ending March 31. The infrastructure plan will also support the production and transportation of coal from blocks that will be auctioned to private-sector companies for commercial mining.

The investment will include a planned expenditure of Rs180bn for developing conveyor belts that will transport coal from mines to rail sidings. The coal transportation infrastructure plan was rolled out as the government unveiled further details of its Rs20 trillion stimulus package to revive an economy hobbled by the impact of Covid-19.

A lack of transportation infrastructure, such as roads and railway connectivity, to move coal from mines — mostly located in remote parts of the country — to the market has been a key bottleneck in India's plans to raise domestic coal supplies and discourage imports.

The infrastructure bottlenecks have often weighed on offtake of coal from blocks, resulting in a build-up of stocks at mines. Coal inventories at CIL mines and utilities are currently at record highs, mainly because of reduced demand amid Covid-19-related lockdowns that started on March 25 and have been extended until May 31.

A further relaxation in India's lockdown restrictions is expected to support some increase in industrial activity in the short term. But once demand fully recovers, the government aims to ensure that infrastructure bottlenecks do not block its efforts to raise domestic output and curb imports.

India's thermal coal imports have risen steadily in recent years. But reduced consumption, especially amid the continuing lockdown, has weighed on the country's receipts of seaborne coal. India's imports fell by 6.75mn t from a year earlier to 11.15mn t in April, according to data from shipbroker Interocean.