Covid-19 Stalls Power Plant Deal for India's JSW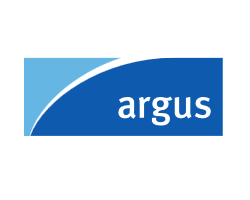 By Saurabh Chaturvedi

May 21, 2020 - Indian utility JSW Energy has put on hold its proposed acquisition of a coal-fired power plant in east India because of the Covid-19 pandemic denting the country's electricity demand outlook. The company is reviewing its spending plans, as well as its strategy to expand its coal-fired power generation assets.

JSW earlier this year entered into an agreement with Indian infrastructure firm GMR to buy an operational 1.05GW power plant in Odisha state for 53.21bn rupees ($704mn), as part of broader plans to raise its generation capacity to 10GW over the next three to five years from just under 4.6GW currently.

The decision to put the proposed acquisition on hold is a "combination" of uncertainty surrounding India's power demand outlook, as well as the prospects for thermal power generation in the country amid a push for renewable energy, JSW's chief executive Prashant Jain said yesterday. The valuations for the project in the current climate also led to a rethink over the proposed acquisition.

"The visibility of the transaction going through is low," Jain said, adding that the company is working towards lowering its capital expenditure and conserving cash.

The comments come as the company's total revenues slipped by 8pc during the January-March quarter from a year earlier to Rs18.48bn. But its profit for the quarter rose to Rs1.08bn from Rs40mn a year earlier as expenses, including costs of imported coal, fell.

JSW imports around 5.5mn-6mn t/yr of coal for its 1.2GW Ratnagiri project on the west coast of Maharashtra state and the 860MW Vijayanagar in south India's Karnataka state. The power plants have conditional approval from authorities to blend up to 50pc of domestic coal with imports.

Importing coal for the two plants is "the most viable option" at present given the logistical constraints in securing domestic coal, Jain said. But the company will look at the looming opportunity in the commercial coal mining space and evaluate if switching to domestic coal makes economic sense, he added.

The company sees clean energy sources such as wind, solar and hydropower driving its growth. It is looking at opportunities in the hybrid space in India where a utility will be expected to supply electricity around the clock by combining power produced from renewables, as well as from coal-fired power plants.

JSW is already in possession of sites with a potential to generate 1GW of electricity from solar and wind energy. The company is awaiting clarity amid the easing of Covid-19 lockdown conditions in India before starting construction, Jain said.