Policies Implemented by President Trump to Try and Revive the Coal Industry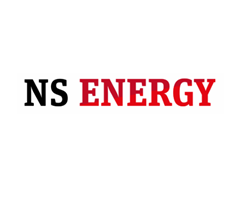 By James Murray
May 23, 2020 - Once President Trump was sworn into office in January 2017, Chronopoulos says his election cheerleader Murray began to "give ideas to the president about how he should reconfigure the environmental policy of the US" — a claim the coal magnate backed up in the Frontline documentary.

"I gave Mr Trump what I called an action plan very early," he said.

"It's about three-and-a-half pages of what he needed to do in his administration."

Clean Power Plan

Number one on the list for Murray was to roll back on Obama's Clean Power Plan (CPP).

The 2015 climate policy was designed to help lower carbon dioxide emitted by US power generators and aimed to reduce the sector's emissions to 32% below 2005 levels by 2030.

Two months into Trump's reign, the first steps were taken towards replacing the legislation.

Scott Pruitt, who was known for leading the fight against the previous government's environmental regulations, had just been hand-picked by Trump as the EPA's new administrator.

He said the president's executive order would replace the plan with a "pro-growth approach", as the administration believed it was a "job-killing regulation".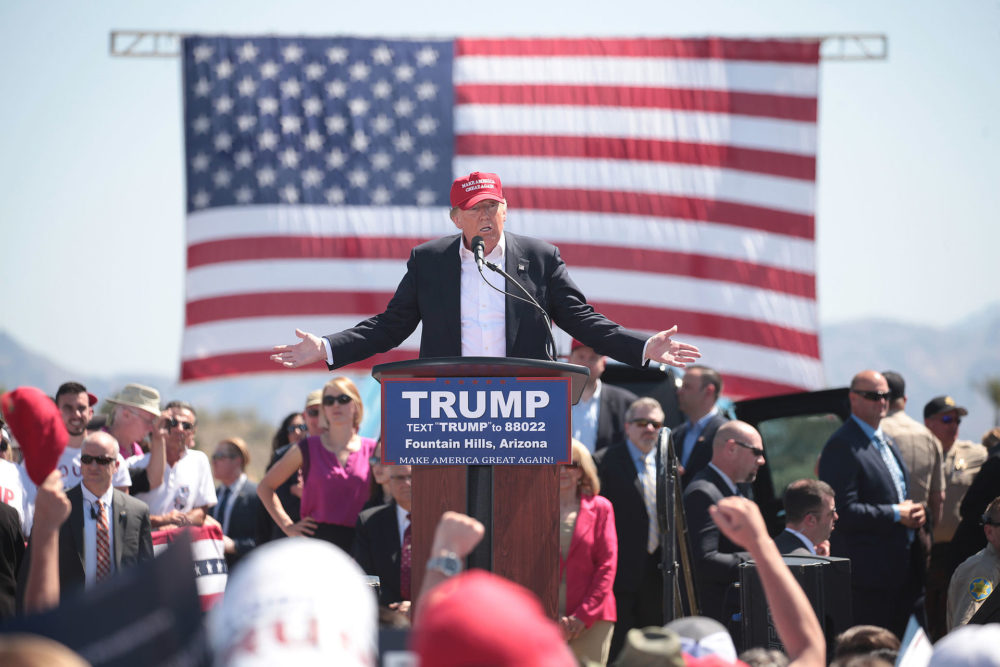 President Trump promised voters the coal industry would be "better than ever before" in 2016
Photo Credit: Gage Skidmore, Flickr


In October 2017, Pruitt – who has since stepped down after being embroiled in an ethics scandal – signed a proposed rule to repeal the plan, a process that would take more than 18 months to complete due to federal regulatory procedures.

The CPP was brought to an end by his successor Andrew Wheeler in June 2019.

The EPA is still required to regulate emissions after the plan was replaced by the Affordable Clean Energy (ACE) rule, which aims to cut power sector emissions by 11 million tonnes by 2030.

But the new legislation provides states with more time and authority to decide on how to implement technologies to reduce emissions from coal-fired plants and does not set any standards to cap those emissions.

The EPA said the new legislation, alongside "additional expected emissions reductions based on long-term industry trends", is still expected to push emissions down by 35% over the next decade, while "providing affordable and reliable energy for all Americans".

According to the Natural Resources Defense Council, a non-profit international environmental advocacy group, economists predicted that by 2030, the CPP could have saved the US $20bn in climate-related costs and delivered between $14bn and $34bn in health benefits.

The council claimed, "the shift to energy efficiency and cleaner power" could also have reduced the average family's electricity bills by $85 by 2030.

In contrast, the EPA projected that ACE would result in annual net benefits of between $120m and $730m, including "costs, domestic climate benefits and health co-benefits".

The day after the ACE was implemented in place of the CPP on 19 June 2019, the EPA issued a press release featuring statements from 33 politicians and organisations.

It showed how some states believed scrapping the CPP would bring economic prosperity to industrial areas, with Senate majority leader Mitch McConnell calling it "just one more win for all the Americans who live and work in communities where affordable, homegrown American energy sources like coal still matter a lot".

Tyler White, president of the Kentucky Coal Association, added in a June 2019 statement: "For a state like Kentucky, which produces nearly 75% of its power from coal, the CPP would have devastated the economic vitality of our state's ability to produce affordable reliable energy."

Liz Cheney, a member of the US congress for Wyoming — the largest coal-producing state in the country — said the ACE rule was an indication of how Trump's administration was "once again working to strengthen the Wyoming economy and protect the energy industry by reversing the Obama-era CPP".

She claimed the former plan was "killing jobs, strangling our economy, and slowly destroying our coal industry".

"Ensuring the reliability of our electric grid by supporting coal — a crucial baseload power source — is an economic and national security priority," she added.

"By returning more authority to the states, the ACE Rule will allow regulators in Wyoming and other states throughout the country to tailor their plans without the devastating effects of the CPP."

Paris Agreement

When Trump committed to reviewing the CPP, members of the opposition and environmentalists became concerned about the US's intentions towards fulfilling the pledge it made at the UN's COP21 climate conference.

That was when the landmark 2015 Paris Agreement, an international pact signed by delegates of 196 nations, was signed.

Of all the countries to sign up to the treaty, the US was the second-highest emitter of greenhouse gas emissions behind China — making its commitment integral to combatting climate change.

Obama's administration pledged to reduce greenhouse gas emissions by between 26% and 28% from 2005 levels by 2025 — meaning they would have to be cut by about 1.7 billion metric tonnes.

EPA figures from 2017 revealed the nation was about a third of the way towards that target, with the CPP expected to play a key role in the reduction.

A 2017 report by the Climate Leadership Council (CLC), an international research and advocacy organisation, predicted emissions would be just over 400 million metric tonnes less than 2005 levels by 2025 if the CPP and other climate policies were rolled back.

After Trump made it clear that he intended to leave the alliance, there was a mixed response amongst the coal industry, according to a report by Virginia-based media outlet Politico.

The US's top three coal producers at the time — Peabody Energy, Arch Coal and Cloud Peak Energy — indicated to White House officials they would not publicly object to the country remaining in the treaty should more investment be made available for "clean coal" carbon capture technology.

Although some of Trump's administration were believed to be considering sticking to the pact, other figures within the fossil fuel industry were against it, with Murray referring to it as "illegal" and a waste of taxpayers' money.

In November 2019, the president stated the Paris accord would "undermine the US economy" and put the country at a "permanent disadvantage" as the nation submitted a formal withdrawal notice, which will see the US leave the agreement on 4 November — a day after the 2020 election.

Other Climate Policy Changes Made by Trump

Chronopolous says Trump "got rid of some regulations that Obama implemented" and many others that already pre-existed him — making it easier for fossil fuel companies to operate.

One attempt by his administration came about in 2018, when energy secretary Rick Perry proposed to subsidise some nuclear and coal plants.

Murray was alleged to be part of the plan, which would have seen some of his customers benefit.

But a Federal Energy Regulatory Commission, of which four of the five members were appointed by Trump, rejected the plans – a decision Murray admitted "did not sit well" with him.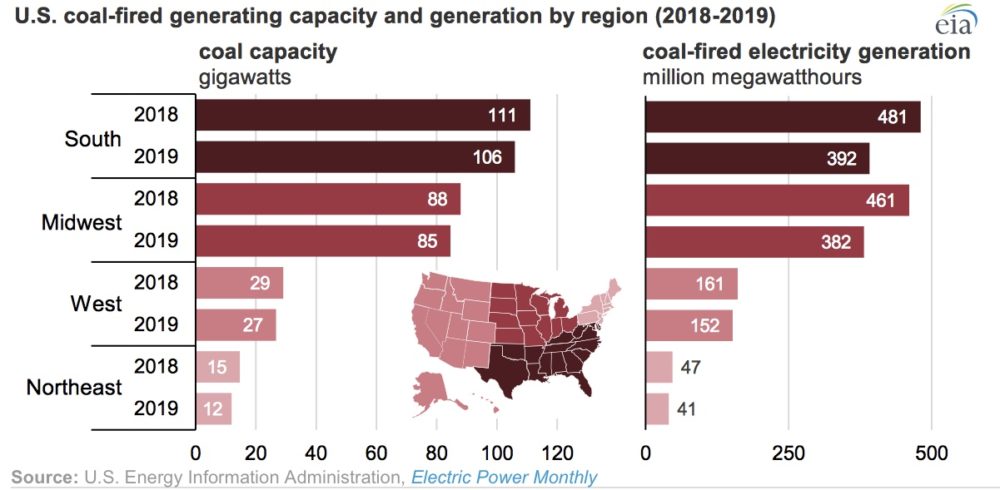 The southern US states generated the most electricity from coal in 2018 and 2019
Credit: EIA


Chronopolous believes the changes Trump has made to climate policies were "to an extent" to fulfil promises to the coal industry, but that the president had a "bigger strategy".

"I think he wanted to make the US energy industry independent," he adds.

"He succeeded in the sense that it is now producing — or was because now the price is too low — enough oil to not need to buy any from any other countries.

"The bad news about that is they didn't use other sources, for example, natural gas is so much cheaper and cleaner — so why would you use coal?"

He points to a mistake Trump made during the trade war with China, an economic conflict which has been ongoing since 2018 after the US began setting tariffs and other trade barriers on China.

Chronopoulos highlights how previously the US would sell coal to China, which was "very good at targeting industries from states and counties supporting Trump".

"Coal was one of those things" he adds.

"So, suddenly, they could not sell to China, which then decided to intensify its own production and not deal with the US."

Chronopoulos says this affected some of the companies Trump had vowed to protect, and he believes the president "thought it was going to end and China would capitulate after three months".