In Coal, Carbon Advances, NETL Looks to Be a Known Gem to West Virginia, Appalachia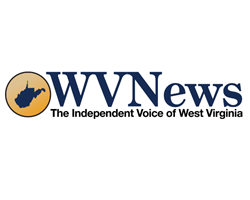 By Clarissa Cottrill
June 1, 2020 - The National Energy Technology Laboratory, located in Morgantown, West Virginia has long been a "hidden gem" in the area, according to its leadership, but its recent advancements and technologies are expanding its role in the community.
NETL Director Brian Anderson said that above all, the lab's team focuses on how its scientific and technological strides can be applied tangibly to the way the United States deals with changes in the energy sector.
"I think one of the most important aspects of our work is the impact that we have on the nation's energy system, the impact we have on the community, on the economy, on jobs — it really all comes down to the impact," he said.
The work is not only about the science of energy, but also about making sure these developments can move into the changing market and be put to use, Anderson said.
"The economy and the energy sector and how much they are intertwined ... the United States has built a tremendous economy because we have had 100 years of reliable, low-cost energy resources," he said. "Today we're seeing dramatic shifts in the energy system."
As the transportation and industrial sectors change, focus is moving away from traditional fossil fuels and toward new ones like natural gas or renewables like wind and solar.
According to the NETL website, the Reaction Analysis & Chemical Transformation, or ReACT, Laboratory at the Morgantown site does energy conversion engineering work, offering tools and resources to push the science of chemical reactions and energy conversion forward to meet the long-term goals of more efficient fuel use and lower emissions.
"It's really important that the technology that we're working on can move into the market," Anderson said.
According to Anderson, NETL has spent 25 years working on carbon capture, utilization and storage so fossil-fuel use can be squared with answering the risk of climate change.
"Carbon storage is a way of managing your carbon in a responsible way that can reduce the carbon footprint," said Andrea McNemar, NETL technology manager for carbon storage, in a previous report.
Tim Carr, WVU Marshall Miller Professor of Geology and chair of the university's Department of Geology and Geography, said in a previous report that carbon-capture technology can make an impact on industrial needs and potentially on climate change.
"It's a method of dealing with climate change," he said. "The challenge is to make it economic — economic in the way that you aren't spending more energy capturing, transporting and storing ... than you're putting in the ground."
NETL has the expertise to focus on that shift and how to respond to the change in electricity and energy models, according to Anderson.
"We're moving from the older model of large-scale centralized power stations ... to one that is much more dynamic in the nature of everything — from wind and solar that are variable and then how the grid reacts to that," he said. "The goal of the electricity system of the future is reduced or minimized — even zero — emissions with reliable energy."
At NETL, Anderson said, the conversation on energy isn't "either or" when it comes to renewable and fossil-fuel energy sources, but, rather, finding a safe and dynamic coupling through shifting to natural gas and technology like carbon capture.
"We still need to be able to have the grid respond in a dynamic nature," he said. "We really applaud the deployment of renewables, but out in the future, we need to have a dynamic grid that can create the reliable power while still responding to the changes in the renewable system."
NETL's importance to West Virginia and the Appalachian region also relates to the coal industry.
"We're also working on higher-efficiency, lower-emission coal plants, as well," Anderson said. "When we create more efficient coal plants, there's less CO2 to capture."
Over the next few years, there will be increased focus on coal and natural gas, according to Anderson.
A meeting is set in September on all the work being done at NETL and how carbon and coal can be used for high-value products and applied to other materials industries.
The transportation industry and other similar sectors could be where these high-value products are used, according to Anderson.
"We see amazing opportunities to create higher value from those materials," he said. "The possibilities for converting coal and natural gas to high-value products is really exciting for the Appalachian region."
Looking further, NETL is placing much focus on artificial intelligence and machine learning and bringing that technology into the world of energy and fuel.
"We're really pioneering a lot of work," Anderson said. "We've been working with the artificial intelligence office on the application of AI with true subject matter experts in the fields in fossil energy."
One example, according to a February report: NETL is partnering with the Colorado School of Mines to develop AI-enabled robots capable of evaluating and repairing power plant boilers, ensuring safer and more affordable energy production.
According to the report, the AI algorithms developed in the Colorado School of Mines project would lead to robots doing 3-D mapping and information fusion, as well as spatiotemporal crack tracking, map updating and smart damage analysis by robot learning.
"Successful robotic inspection will limit or eliminate the need to send inspectors to assess difficult-to-access or hazardous areas," said Anthony Zinn, who manages the Colorado School of Mines project for NETL, in the report. "The robots will also allow automated live inspection, reduce risk to human operators during maintenance or unplanned outages and enable smart collection of comprehensive and well-organized data. The impact of this new capability will be increased boiler reliability, usability and efficiency."
The ongoing COVID-19 pandemic has changed things in the NETL operation, but it hasn't stopped the lab's progress toward its goals.
"I have to give a tremendous applause to the employees of NETL," Anderson said of changing dynamics in the midst of COVID-19. "We moved into a maximum telework mode early ... and since then, we have had just right at 1,000 of our employees who are constantly teleworking."
Anderson said the team has been able to maintain mission momentum, and the IT department, specifically, has been "amazing," keeping technology at the forefront for NETL's remote operation.
Through fossil fuel, renewable energy, carbon capture and AI development, Anderson said it all comes back to NETL being a force in those industries and the community. While people are aware of the NETL operation, he wants the public to be even more dialed in to everything the work means for Appalachia and West Virginia.
According to data from NETL, the lab brings 1,055 jobs and a $150 million economic impact to the Mountain State. The impact is greater than the total of the lab's direct spending because the money is then spent again by employees and businesses.
"The work going on at NETL truly is game-changing. It's world class, and it's happening right here," Anderson said. "In many respects, we are still a hidden gem. ... I don't want us to be a hidden gem anymore. I want us to be a known gem."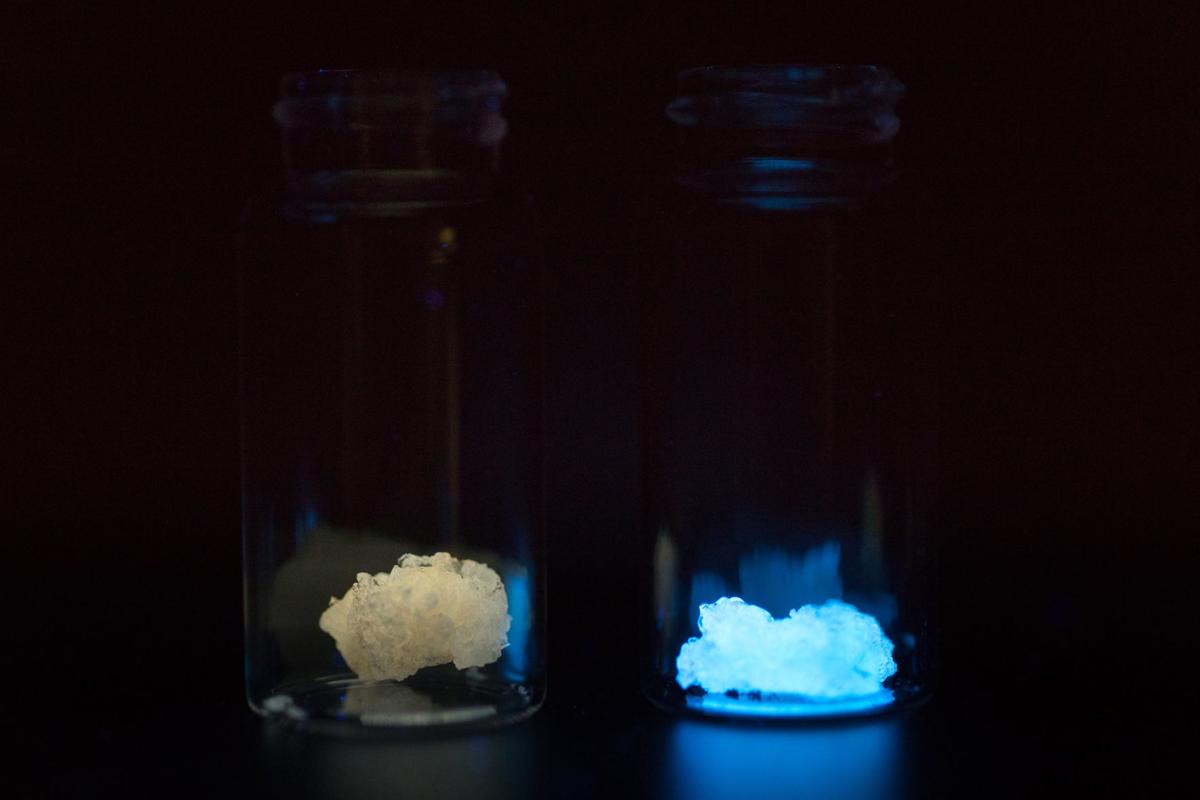 NETL is focusing on converting coal and natural gas into high-value products to be used by other industries.

Photo: NETL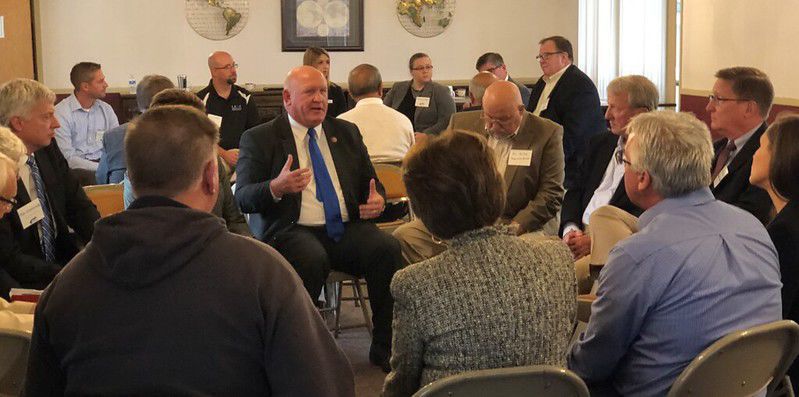 NETL representatives take part in the 2019 Coal Summit.

Photo: NETL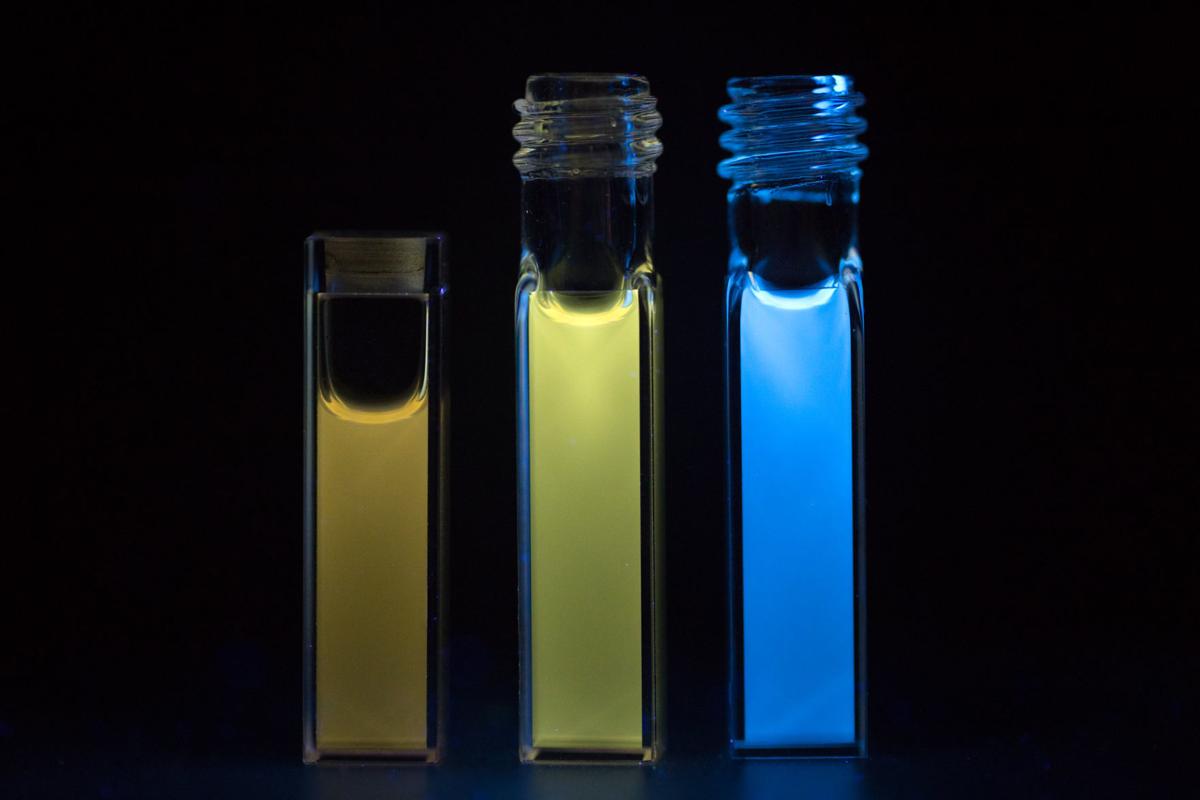 NETL is focusing on converting coal and natural gas to high-value products to be used by other industries.

Photo: NETL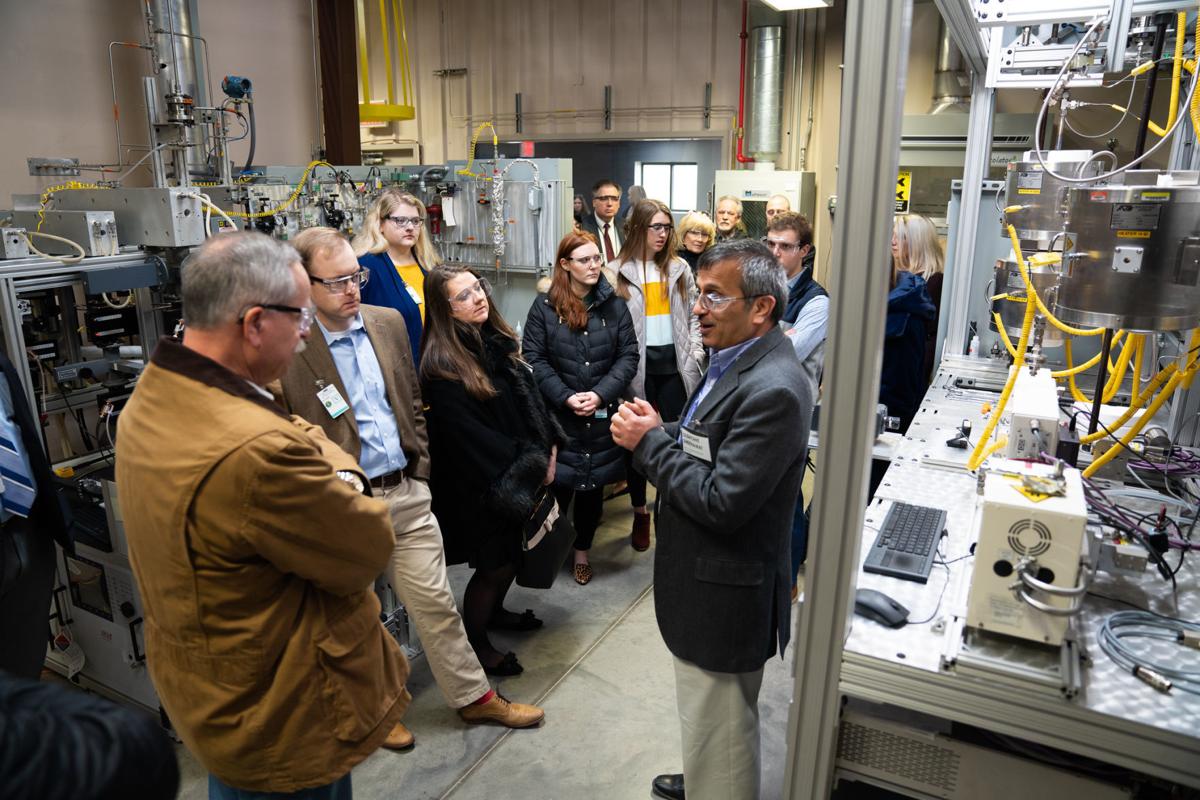 Rep. David McKinley, left, tours the National Energy Technology Laboratory earlier this year.

Photo: Tom Ford, Courtesy of NETL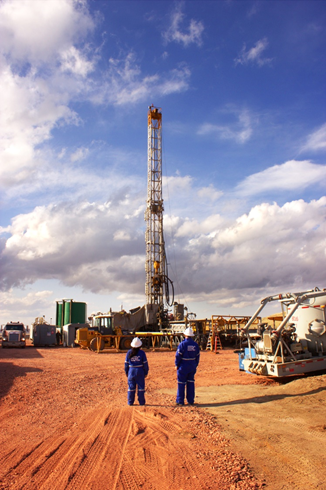 The Plains CO2 Reduction Partnership is working to develop methods of injecting carbon dioxide into oilfields, allowing for the extraction of more oil while also reducing the carbon footprint.

Photo: Courtesy of NETL