NewERA Carbon Announces Wave Liquefaction Technology to Convert Coal and Natural Gas into Synthetic Oil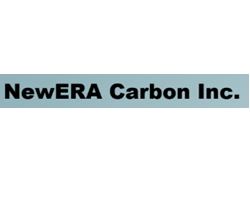 June 1, 2020 - Fred Palmer, President and CEO, NewERA Carbon, has announced a ground-breaking new technology for converting coal and natural gas into synthetic oil, carbon fiber, petrochemicals and other materials.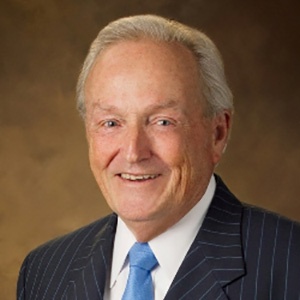 Fred Palmer
"Through this transformational Wave Liquifaction technology and the miracle of electricity, we can resurrect the decimated US coal industry, reinvigorate coal communities and put coal miners back to work," said Palmer. "We can also guarantee American energy dominance and strengthen the backbone of the US economy."
H Quest Vanguard HQ and Lab in the University of Pittsburgh Applied Research Center
Wave Liquifaction is a new way of liquifying coal using only electricity as the driving force. Wave Liquifaction was first conceived at the Department of Energy's Pacific Northwest National Laboratory for production of jet fuel from coal. The initial step in the process uses only electricity to power microwave generators that create non-thermal plasmas to power the reactors.
The product created is a thick heavy hydrocarbon liquid that becomes feedstock for making numerous oil, chemical and carbon products to meet current and future market demands. The Wave Liquifaction process itself is emissions free, creating no CO2 and using no water. The 2019 National Coal Council Study, Coal in a New Carbon Age, and DOE itself have both described this technology as "very promising". The technology is now ready for development to scale.
Over the past decade, coal use for electricity generation has halved and many thousands of coal miners and thousands more in the coal supply chain have lost their well-paying jobs. Communities have been decimated due to reduced tax revenues, unemployment, drug use, crime and the general socioeconomic malaise that accompanies the loss of hope.
The U.S. has coal reserves of 250 billion tons and the infrastructure to support the mining, production and transport of over one billion tons per year. Wave Liquifaction technology offers the opportunity to revitalize these communities, restore a vibrant quality of life and at the same time strengthen the backbone of the US economy.
The underlying rights to the Wave Liquifaction technology is owned and controlled by H. Quest Vanguard, Inc. NewERA Carbon was created this year as the company responsible for raising development capitol estimated at $6.5 million to prove out the reactor conversion technology once in place. Funding assistance is being sought through the DOE'S National Energy Technology Lab and/or the Office of Energy Efficiency and Renewable Energy. When the reactor system is developed for operation at scale, full pilot plant funding of some $30 million will by definition flow from the private sector given the wealth creation potential operating at scale. NewERA Carbon has the option to earn an exclusive license to develop Wave Liquifaction for commercial and industrial scale applications involving coal as well as natural gas.
For a complete description of the Wave Liquifaction, click here.
For further information, please contact Fred Palmer 314-409-0435 or email Vapalmers@aol.com.