China's Shanxi Steps Up Small Coal Mine Closures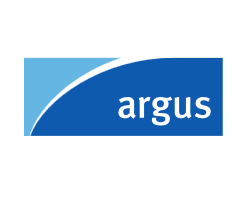 June 3, 2020 - China's coal-producing heartland of Shanxi province has announced the permanent closure of more smaller coal mines, in a move aimed at raising efficiency and safety standards within the industry.
Mines with permitted production capacity of under 600,000 t/yr will be closed by the end of this year as part a three-year plan to improve industrial safety, the Shanxi government said. Smaller mines are typically less efficient and also have insufficient safety measures in place. It is unclear how many mines in the province have production capacity below 600,000 t/yr.
The Shanxi government also plans to reduce the number of coal mines to no more than 900 by the end of this year. This will help raise combined production at large-scale mines so they account for more than 76pc of provincial output, although the government did not define "large-scale mine."
The latest closures comes after China main economic planning agency the NDRC last year ordered mines with a capacity of under 300,000 t/yr in Shanxi and Shaanxi provinces, as well as the Inner Mongolia and Ningxia regions, to shut permanently before the end of 2019. The NDRC last year also took a hard line by banning approvals for mines with a capacity of under 600,000 t/yr in these four provinces and regions.
The government-forced closures in Shanxi could potentially reduce coal supplies from the province and support domestic coal prices. A supply glut since mid-February weighed on coal prices earlier this year, although supplies tightened when mines were closed during the two major political conferences last month. Chinese NAR 5,500 kcal/kg coal prices were last assessed by Argus at 543.67 yuan/t ($75.87/t) fob Qinhuangdao on 29 May, up by Yn13.17/t from the previous week.
Domestic coal prices have shown signs of stabilising as mines resume operations with the conferences now over. Bids for NAR 5,500 kcal/kg coal were around Yn538-545/t fob north China ports today, with offers at around Yn548-555/t. This was little changed from late last week.
Shanxi, which is China's second-largest coal-producing province, phased out 27.45mn t/yr of inefficient coal mining capacity in 2019. But production in the province rose by 6.1pc from a year earlier to 971.09mn t in 2019, accounting for 26pc of China's national coal output last year.
Reserves Rise
China discovered a total of 9.05bn t of coal reserves in 2019, which could eventually increase south China's dependency on north China for coal.
The newly discovered coal reserves are spread across 79 different locations, mainly in north China, according to the country's ministry of natural resources. It included 540mn t in Anze county in Shanxi and 270mn t in the Jungar Banner region of Inner Mongolia, the two largest coal-producing provinces in China.
The ministry did not make a distinction between coking and thermal coal. It also did not specify whether these are proven or probable reserves, although these are possibly proven given the prominence of the government's announcement. China's total proven reserves of coal were at 1.67 trillion t at the end of 2017, according to the ministry.
Most of China's domestic coal is produced in the north of the country, with Inner Mongolia, Shanxi and Shaanxi accounting for nearly 70pc of the 3.85bn t national output in 2019, according to data from the national bureau of statistics.
It is unclear whether Chinese producers will develop the bulk of the newly discovered resources given that the government has forced many smaller mines to close to develop a more efficient sector. The government has also set higher power renewable targets for 2020. The country expects to increase the share of renewable-based power generation to 28.2pc this year, up by 0.3 percentage points from last year, according to the NDRC. The share of renewable power generation from non-hydro sources is expected to rise to 10.8pc, 0.7 percentage points higher compared with last year.