Indonesia's APBI Urges Coal Royalty Payment Flexibility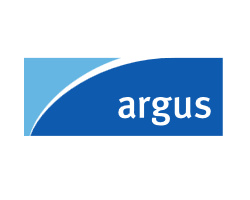 By Antonio delos Reyes
June 3, 2020 - The Indonesian coal mining association (APBI) is lobbying the government to ease royalty payment requirements for coal mining companies amid a weakening demand outlook because of the global Covid-19 pandemic.
The group, which represents the country's coal producers, is requesting that the energy ministry revises its ministerial decree on guidelines for the implementation of the imposition, collection and payment of non-tax mineral and coal sales revenues, under which royalty payments fall.
Under the proposal submitted by the APBI, the revision would change the formula for calculating royalties on an interim basis to basing payments on current spot sales prices instead of the current formula, which uses the Indonesian coal reference price (HBA).
The HBA is published monthly by the energy ministry and is based on coal with a calorific value of GAR 6,322 kcal/kg coal with 8pc total moisture, 0.8pc total sulphur and 15pc ash, and is calculated based on the average of four coal price indexes — the Indonesian Coal Index, Newcastle Export Index, Global Coal Newcastle Index and Platts 5900 — in the previous month. This means the HBA price tends to track price movements in the high-CV Indonesian and Australian coal markets, albeit with a lag of up to a month.
There is a widening disparity between the HBA price and actual fob coal sales prices, the APBI said. The group said it has received reports from its members claiming the difference between the coal benchmark price and current actual selling prices is as high as $5/t.
The June HBA price has not yet been released, but the May price was set at $61.11/t early last month. By comparison, Argus assessed the fob Indonesia GAR 6,500 kcal/kg price at $57.27/t on 1 May, when the fob Newcastle NAR 6,000 kcal/kg price was assessed at $50.75/t.
By changing the royalty calculation to use spot sales prices instead of the HBA price, companies will be able to reduce their royalty payments owed to the government as the declining trend in coal prices has resulted in the benchmark price being higher than actual selling prices, the APBI said.
The APBI is also asking for more flexibility over when royalty payments are made. Regulations currently stipulate that royalty payments should be made before cargoes are shipped but the APBI said this is causing cash-flow problems for Indonesian coal producers that are already grappling with recent steep price declines. The group is instead asking that producers be allowed to make royalty payments up to a month after coal cargoes have been shipped.