L&H Industrial Distributing Kovatera Vehicles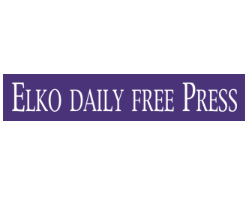 By Tim Burmeister

June 3, 2020 - L&H Industrial in Elko, Nevada recently expanded its services to the mining community by becoming a distributor of Kovatera utility vehicles for underground mining.

"This partnership came together because Kovatera and L&H have the same cultural values," said Barry Thomas, L&H Industrial mobile equipment product line manager. He said both companies have a strong commitment to their customers, passion to deliver quality solutions, and deep expertise in engineering and design.

"With Kovatera's proven products and L&H's local engineering, manufacturing and services teams, we can fully support these vehicles in underground mining operations," Thomas said. "We are thrilled to provide sales and service to a brand that aligns with L&H's commitment to quality, safety, service and innovation; and together working side-by-side with underground operations we can provide reliable machines backed by local service."

The L&H Story

L&H Industrial, which started in Gillette, Wyoming in 1964, is fairly new to the Elko area. L&H Welding and Machine started out as an oil field repair company in Wyoming. In the early 1970s the company shifted its focus to repair work for local coal mines. The company began to rebuild and manufacture railroad equipment in 1997. In 2003 the company changed its name to L&H Industrial. L&H now has facilities in Gillette and Sheridan, Wyoming; Tempe and Tucson, Arizona; Hermosa, South Dakota; Edmonton, Alberta; Cananea, Mexico; Antofagasta, Chile; and Elko.

L&H does design and engineering, manufacturing and repair, and field services to service the biggest machines on earth. The industries L&H now serves include mining, mineral processing, oil and gas, railroad, power generation, and even space. In 2013 L&H was awarded the contract to retrofit and upgrade the world's largest surface transport system – the NASA Crawler-Transporter 2. The project involved the installation of more than 1,300 parts with absolute precision.

About four years ago L&H Industrial opened a shop in Battle Mountain, Nevada. In January 2018 L&H moved its Nevada facility from Battle Mountain to Elko. The Elko facility, which is at 9102 E. Idaho St., has 22,000 square feet of shop space and 3,000 square feet of office space. The shop equipment includes a 40-ton crane and a 50-ton crane.

"We're excited to be a local member of the community in the mining industry in Nevada," said Brittney Thomas, L&H Industrial marketing manager. "What we're excited to offer the Nevada market is just the sheer power behind the L&H brand. Being experts in engineering and design, and manufacturing and repair in the field, to the point where we have success stories even outside of mining, where we're rebuilding an entire undercarriage at NASA that propels a rocket out to the launchpad … we're really excited about bringing that trusted name and experience to the local customers."

"L&H focuses on safety, quality, production, and total lower cost for ownership," said Bart Wood, general manager of the L&H Industrial's Elko facility. "Our strategic growth plan for L&H is, by listening to our customers, we want to grow the facility into what our customers need L&H to be."

"Historically, L&H has always listened to the customers and the market to meet their needs," Brittney Thomas said. "Whatever our customers need locally, L&H is there to listen and invest in those operational capabilities to meet those needs."

"L&H's strategic plan for the Elko facility is same as what's been successful in the Wyoming market and the Arizona market," Barry Thomas said. "We're there to partner with our customers, to help them solve problems they are having and bring the cost of mining maintenance down. That's what everybody's striving for."

"And Elko is also the center of connections between our other facilities in Arizona and Wyoming," Wood said, "which gives our L&H customers options for their mineral processing, mobile equipment and mining shovel needs."

"We have trucks running between Tempe and Elko and the Wyoming facilities on a weekly basis," said Barry Thomas. "We have that connectability between all facilities. So with our experience and our machine capabilities, if we aren't able to do it in Elko, we should be able to do it in our Wyoming facilities or the Tempe facility."

"We have 10 production guys working out of this Elko facility," said Wood. "They all do shop and field service and some of them have field machining capabilities as well."

Wood said the production crew will grow as the business grows in Elko.

"As far as field service, we offer mechanical and machining; we'll go out there and tear the piece of equipment completely down, rebuild it, repair it, re-machine it and put it back together so it's ready to go back into service," Wood said. "In the shop we've got crane capacity up to 100,000 pounds. We've rebuilt side frames, buckets, booms and arms off of hydraulic shovels. We have a machining shop, we've got five lathes, a horizontal mill, and a couple smaller machining tools."

Currently, L&H does not have an engineer based in the Elko facility.

"But we get engineering support out of Sheridan, Gillette, and also our Arizona facility," Wood said. "Depending on if it's mobile equipment, mining shovels or mineral processing, we just reach out to the other facilities to help meet our needs. As we grow, our future needs are going to include an in-house mechanical engineer."

"Our engineers are readily available to travel out there, go on site, audit the machine, and look at the problem before designing a solution," said Brittney Thomas. "We're able to offer a good level of engineering support there in Elko."

So far, L&H has been working primarily with the open pit mines in the Elko region, but they are now beginning to do some more work with underground mines. Providing the line of Kovatera vehicles to their customers is part of that new focus.

Kovatera Vehicles

As L&H works more with underground mines, Ed Brickey has joined the L&H team as the underground equipment account manager.

"We were not experts in the underground, so we found a guy that was," said Barry Thomas. "And that's what Ed is. He's been around these vehicles, he knows them."

A few months ago Brickey and Barry Thomas went to Sudbury, Ontario to tour the facility where the Kovatera vehicles are made.

"They're built well," Brickey said. "It's a good piece of equipment."

Brickey said for a long time there has been a need for more light utility equipment built specifically for underground mines.

"Primarily it's been side-by-sides and a variety of different small utility garden tractors that have been used in the mines for years," Brickey said. "We want to get away from that and get something that's industry-specific, purpose-built. Purpose-built – that's really what Kovatera is."

Kovatera has three lines of vehicles – a utility tractor series, a utility truck series, and a narrow vein series. They are available in multiple configurations.

"They can be component-built to whatever the customer's needs are," Brickey said. "There are a lot of different configurations offered in those pieces of equipment."

Brickey said as the L&H staff works with underground mines to meet their needs, they will be building relationships so they will be able to continue to help meet the customers' needs in the future.

"Once we get the relationship built," Brickey said, "we'll look at other needs they may have – if they've been having issues with hoisting components, pumping components, anything like that, we can help out with engineering, and manufacturing, machining, etc."

Since the Kovatera vehicles are component-built, they also work well for shaft mine use.

"They can be disassembled really quickly, lowered down a shaft, reassembled, and look like they did when they rolled off the showroom floor," Brickey said. "The wiring is all quick connect fittings."

Kovatera's vehicles are now available with either diesel or electric powertrains. Barry Thomas said being able to offer electric vehicles to the underground mines is in line with L&H's focus on being prepared for the future.

"I believe Canada is way ahead of the US on the battery powered vehicles, but it is an industry we see as growing exponentially in the next five years," Barry Thomas said.

"The older mines get, the deeper they get, and the farther away from the portal or the shaft that they get, ventilation becomes a big concern," Brickey said. "The electric-powered vehicles can really lend a hand with that."

The L&H Industrial facility in Elko will be getting some demo models of the Kovatera vehicles.

"So people can touch, feel and experience the Kovatera machines," Barry Thomas said.

"We'd invite and encourage anyone to reach out and if they ever want to come tour our facility, or learn more about us, we certainly invite anyone to do so," Brittney Thomas said.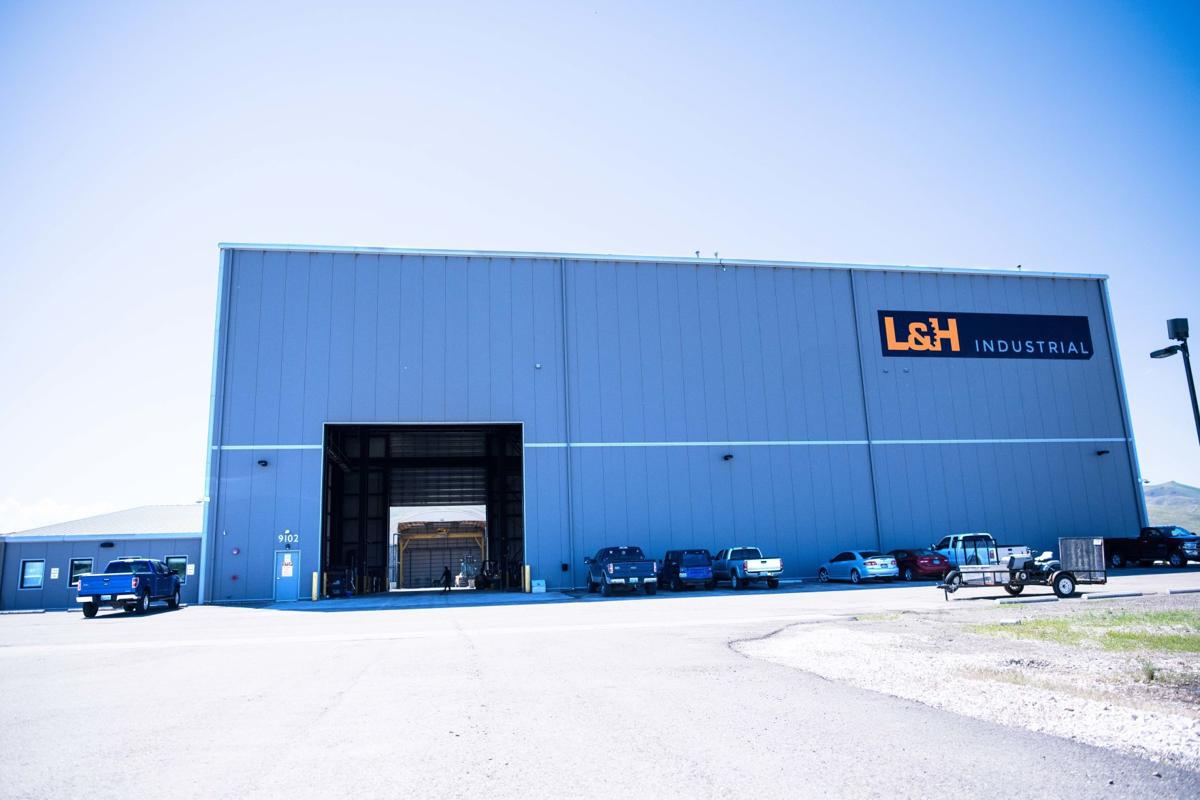 The L&H Industrial facility


Photo by L&H Industrial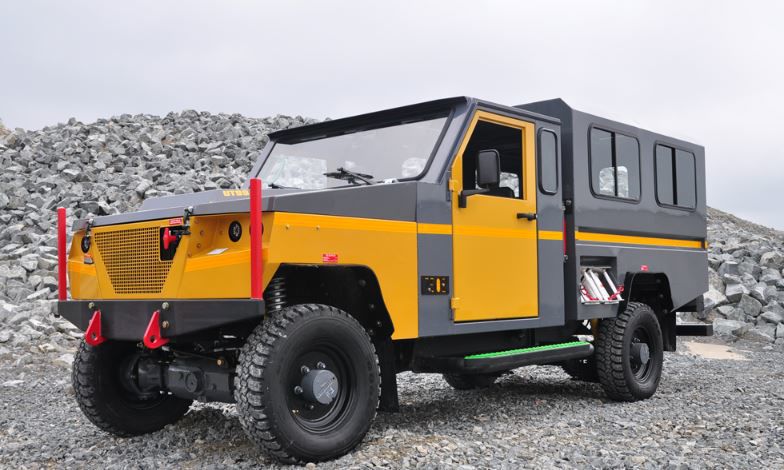 Kovatera utility trucks are part of the line of purpose-built underground mining vehicles now being distributed by L&H Industrial.


Photo by Kovatera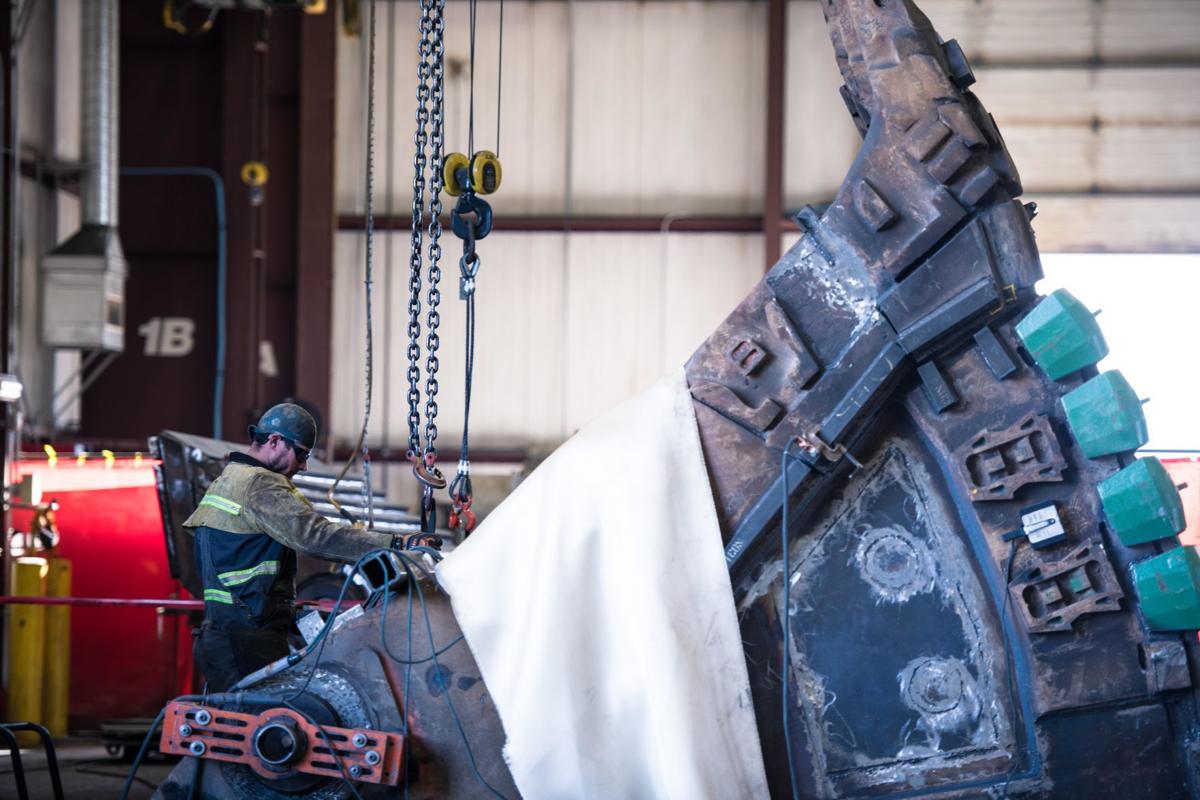 An L&H Industrial employee repairs a clamshell for an EX500 hydraulic excavator.


Photo by L&H Industrial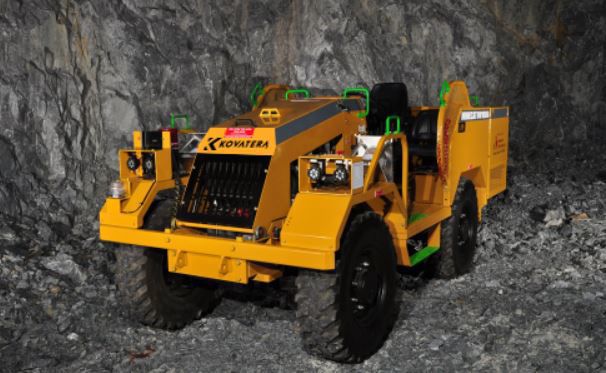 The Kovatera narrow vein series of vehicles are part of the lineup of underground mining vehicles now being distributed by L&H Industrial.


Photo by Kovatera