Eriks, Fenner Dunlop in Conveyor Partnership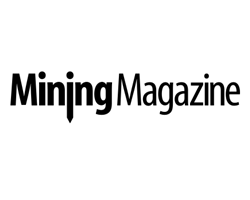 By Donna Schmidt

June 5, 2020 - Pennsylvania-based Eriks North America is collaborating with Fenner Dunlop to bring conveyor belting products and services to customers in Nevada and northern California.

Eriks vice president for conveying systems products Scott Holquist said the pair will pool their specialized expertise in the field to provide products and services to the mining, power generation, quarrying, agriculture and other sectors that utilize bulk material handling systems.

Eriks and Fenner Dunlop will together bring bulk handling solutions to the western US


While Eriks North America will provide its conveyor systems, and its local service crews will deliver installation, troubleshooting, preventative maintenance and downtime services, Fenner Dunlop will bring its highly durable conveyor belting products to the tie-up.

"Now, through this partnership, customers in California and Nevada can gain the benefit of uniting their (Fenner Dunlop's) industry-leading materials with our high-quality conveyor components, ... both backed by our world-class installation and repair services."

Eriks North America operates from more than 100 locations across the US and Canada, while Fenner Dunlop oversees four manufacturing facilities and five service centres in the US and Canada from its head office in Pennsylvania.