An Important Message from 2020 SME President Robert Schafer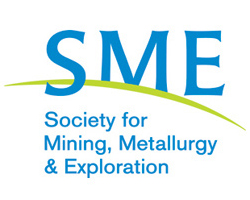 By Robert W. Schafer, SME President

June 5, 2020 - It's the start of June this week and until this past weekend, the future looked brighter! I'm shocked by what we all have witnessed on TV over the past week. I wanted to take a moment to recognize that many people have been hurt and in some cases killed needlessly and innocently, especially in the cases of George Floyd, Breonna Taylor and Ahmaud Arbery. Minorities in the United States have always faced more barriers to achieve success, and if we want our nation to prosper and succeed we need to eliminate injustice and all discrimination for everyone.

Robert Schafer


SME is a technical society that tries to ensure opportunities for all in its activities to educate and promote the mining and underground construction communities. I want to remind everyone here that we respect and stand by all members, staff and other stakeholders while opposing racism in all of its forms. There are centuries of deep-seated hurt in this country and voices are now being heard in some very good ways (legal and safe protests) and some not so good ways (riots and looting). Our mission at SME is to provide the best possible service to our members and at the same time treat everyone with dignity and respect. We should never tolerate the disrespect of any individual based on their race, religion, age, gender, national origin, disability status, veteran status, or sexual orientation. SME will be an organization that you can be proud to be a member of each day.

I thank the incredible staff at SME for their professionalism, fair treatment of others and the care and sensitivity used in the performance of their service to members. SME has a set of values that are imbedded in the SME Strategic Plan which the entire Society should strive to live to everyday. The values identified by the SME Board include Safety, Stewardship, Innovation, Ethics, Inclusion and Collaboration. It takes all of us working together to create an environment where these values are achieved. SME can and will be that place.

I thank SME's stellar membership of individuals who strive for the best in all. When the SME Board developed the new strategic plan in 2020, one of the Society's main objectives was to enhance opportunities for inclusion and diversity. We take this objective very seriously. As such, the SME Board authorized the formation of an Inclusion and Diversity ad hoc Committee at its recent meeting in February 2020. We look forward to a recommendation to move the ad hoc Committee to an on-going committee of the Society with the purpose and focus of finding opportunities and programs to fully embrace the diversity that everyone brings to the Society. See the current inclusion and diversity statement on the SME website www.smenet.org/about-sme/diversity-statement.

If anyone ever feels threatened, uncomfortable in any given situation, or disrespected, please bring it to the attention of the SME President or Executive Director. We want to operate an organization where everyone feels safe and welcomed . . . and I mean everyone!