Tax Credits For Carbon Capture—Understanding The IRS's Proposed Rule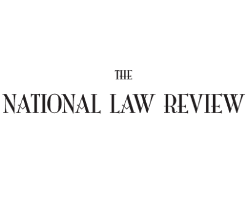 June 7, 2020 - The Internal Revenue Service (IRS) has released a long-awaited proposed rule to implement section 45Q of the Internal Revenue Code, the statutory provision that creates a tax credit for capturing and sequestering carbon dioxide. The proposed regulations clarify several issues, but invite confusion about others. This On the Subject highlights key features of the proposed regulations.


Background: Tax Code Section 45Q

Section 45Q allows taxpayers to claim a tax credit for each metric ton of "qualified carbon oxide" the taxpayer captures from a "qualified facility" and then either stores or uses in a manner that prevents its release into the atmosphere. What counts as "qualified carbon oxide" depends on the type of "carbon capture equipment" that is used.

For equipment placed in service prior to February 9, 2018, and also for "direct air capture" facilities, the only substance that counts is carbon dioxide—the most ubiquitous greenhouse gas. See, Section 45Q(c)(1)(A) & (C). But for carbon capture equipment placed in service after February 9, 2018, the statute defines "qualified carbon oxide" more broadly; the definition includes carbon dioxide and also any "other carbon oxide." See, Section 45Q(c)(1)(B).

That broad definition is striking because the term "carbon oxide" is not widely used in US environmental regulations. The term "carbon oxide" does not appear even once in the Clean Air Act's 562-page greenhouse gas reporting rule. See, 40 C.F.R. Part 98. Further, a Google search for "carbon oxide" likely results in the message "did you mean carbon dioxide?"

The amount of the tax credit authorized by section 45Q varies, depending on two factors: (1) when the facility's "carbon capture equipment" is placed in service, and (2) what the taxpayer does with the "qualified carbon oxide" after capturing it. For factor two, the statute gives the taxpayer three options: (a) dispose of the qualified carbon oxide in "secure geological storage," (b) use it as an injectant in enhanced oil recovery operations and then dispose of it in secure geological storage, or (c) "utilization." The statute defines utilization as: (i) "fixation" through photosynthesis or chemosynthesis, such as by growing algae, (ii) conversion to a material or chemical compound in which the qualified carbon oxide is "securely stored," or (iii) use as a product in a commercial market "as determined by" the US Secretary of the Treasury.

The statute authorizes the IRS to issue whatever regulations may be necessary to implement section 45Q. It also expressly directs the agency to issue regulations concerning certain specific topics, including rules "for determining adequate security measures" for secure geological storage and rules for recapturing the benefit of any tax credit allowed for qualified carbon oxide that ceases to be captured. The Proposed Regulations, released May 28, 2020, follow guidance released February 19, 2020. That guidance, Notice 2020-12 and Revenue Procedure 2020-12, addressed the begin-construction requirement and partnership allocation rules for the carbon capture credit.