Indian Coal Unions Oppose Auctions for Private Firms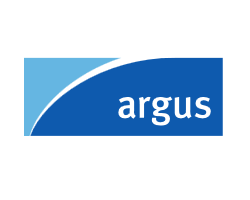 By Ajay Modi

June 9, 2020 - Indian coal workers' unions will hold a two-day protest starting tomorrow against the federal government's move to auction coal blocks to private-sector companies for commercial mining. The protests will be held during work hours and could affect coal output.

The unions have advised workers to organise protests and processions outside coal mines, offices and headquarters tomorrow, while still following Covid-19 safety guidelines. Workers will carry out protests and campaigns on 11 June against the auction.

The federal coal ministry plans to launch a tender for the auction of at least 36 coal blocks for commercial mining on 11 June, along with a series of domestic roadshows to attract companies to the first round of bidding.

The five coal unions, which represent around 450,000 workers at state-controlled mining firms Coal India (CIL), Singareni and Neyveli Lignite have called for these protests and demanded a suspension of the auction. "It is not a call to strike. But if the government does not agree to our demands, we will have to consider a strike," a coal union leader told Argus.

The unions are also protesting against a proposal to separate the Central Mines Planning and Design Institute (CMPDI) from CIL. CMPDI is a subsidiary of CIL involved in consultancy and engineering services.

Coal output may be affected if the protests are held across the country, CIL said. The company's average output is 1.5mn t/d. But supplies are unlikely to be a issue given that CIL is sitting on inventories estimated at around 76mn-78mn t.

Delhi allowed foreign investment of up to 100pc in coal mining and coal processing infrastructure from August 2019. This could see overseas producers acquire mines and trade their entire output domestically at market rates, threatening CIL's near monopoly in the sector.

The federal government is hoping that despite the financial distress caused by the Covid-19 outbreak, domestic and international companies will take part in the bidding given the growth potential in the coal business.

"The Indian growth story is strong and electricity demand is yet to be unleashed," India's coal secretary Anil Kumar Jain told Argus in May. India currently imports 20-22pc of its coal requirements. The long-term need for coal suggests that the Covid-19 pandemic should not have an impact on the auction, he said.