US Coking Coal Risks Possible Overcapacity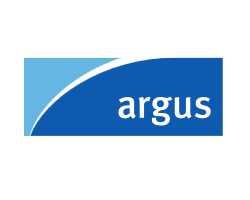 By Brendan Kjellberg-Motton

June 12, 2020 - The loss of outlets in China and more recently India has put US coking coal mining firms in a position of running up high inventories at the start of the third quarter.

No shipments of US coking coal from the US to China were recorded in April, and several US mining firms and traders have said they have not been able to transact with Chinese buyers recently amid the tightening of Chinese import restrictions. Some suppliers believe that it will take months for China to once more be a viable market for US coking coal, citing the level of difficulty they have encountered with Chinese buyers in April and May. Australian suppliers have had less difficulty, even though the restrictions were initially thought to apply specifically to Australian coal.

US shipments to India more than doubled year-on-year in April to 607,581t, trade data show, making up for the complete absence of trade with China in the same month. But the last recorded berthing at an Indian port of a coking coal cargo from the US was on 22 May, Indian port data show. No data for June are available so far. Weak Indian steel demand and high coking coal stocks, combined with the approaching monsoon season, have limited demand for coking coal, and Australian shipments to India fell by almost 40pc to 2.4mn t in April. But US mining firms do expect to be able to make spot sales to Indian buyers towards the end of the third quarter.

Total US coking coal exports fell by 27pc on the year to 3.13mn t in April, while Australian exports saw an annual contraction of only 1.44pc in the same month, at 13.4mn t. A survey of US coking coal mines indicated that production fell by just over 10pc in the first quarter, Mines Safety and Health Administration data show, and several mines that closed in March in response to the Covid-19 outbreak have since reopened.

A number of mining firms had a high level of inventory in April, and low spot deals pushed the Argus daily fob Hampton Roads assessment for high-volatile B coking coal down to $99/t on 29 April where it remained until 7 May. Supply adjustments have meant that mining firms now seem in a more comfortable position with inventory. The high vol B price has been assessed at $103/t fob Hampton Roads today.

But difficulties faced by Indian mills with logistics and weak domestic demand during the country's lockdown have meant that these mills are deferring term cargoes. Unless mining firms are making significant unannounced cuts to production, it is possible that US coking stocks will be high at the beginning of the third quarter, which could weigh on prices at a time when an uptick in spot demand is expected.