Atlantic Coking Coal: Miners Await 3Q Uptick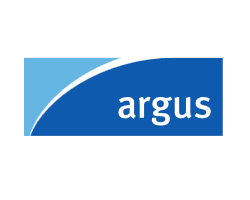 June 13, 2020 - A few spot deals took place in the Atlantic market this week but there is a consensus among market participants that the deals do not indicate a strengthening of demand in the market.

The Argus daily fob Hampton Roads assessment for high-volatile A coking coal remained at $109/t, while the high-vol B assessment was unchanged at $103/t. The assessment for low-volatile coking coal stayed at $103/t fob Hampton Roads.

A US miner of low-vol coals sold cargoes to a Brazilian coke producer and a Turkish steel mill, in line with Argus assessed levels,

while a north European steel mill bought a small cargo of low-vol material from another US producer. "We do buy small cargoes here and there to maximise value, as we've been able to push other volumes out," said the mill, "but we're more concerned about the price of iron ore at the moment, and the absence of demand from the auto sector."

Buyers have been more ready to confirm third quarter deliveries, according to sellers. But participants cautioned that a potential uptick will not amount to a recovery. "Every quarter has got to be better than the worst quarter of the year, I suppose," said one miner.

US miners are still struggling to make sales to China. "The pessimist in me says it won't be possible until 2021," said one miner who supplies globally. "We worked very hard with China in April and May, and even though there was interest, and buyers agreed terms and conditions and so on, they said they weren't able to get an import licence. I know there are rumours that a few big Chinese mills have permits to import, regardless of restrictions, which would explain how some Australian suppliers have still managed to sell to China recently."

India has also become a difficult destination for US coking coal recently because of weak domestic steel demand and high coking coal stocks. The imminent monsoon season is expected to dampen demand in the coming weeks. US miners do expect a return of some Indian spot demand towards the end of the third quarter, but are impatient for this to happen as they wish to avoid Australian coking coal coming into European and South American markets. "But the volume of Australian coal coming into the Atlantic market has been lower than I feared," said a miner. "There has been some diversion through traders, but most producers seem to be quite disciplined."

Several US miners have said that there have been fewer publicly announced production cuts than expected, although some feel that miners are hiding output reductions. There was some division as to which grades of coal have made more of an adjustment to the fall in demand, with one miner saying that Appalachian high-vol A is oversupplied in the domestic market, while another said that the supply response from high-vol producers has been stronger than it has in the low-vol segment.