Anglo Restarts Australia's Moranbah Coking Coal Mine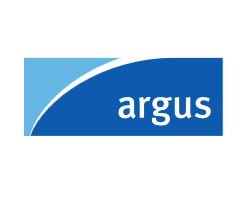 By Jo Clarke

June 15, 2020 - UK-South African mining firm Anglo American has restarted its 6.5mn t/yr Moranbah North coking coal mine in Queensland, Australia, four months after a seam collapse forced its closure.

The return to production will add supply back into the seaborne market at a time when demand is weak because of Covid-19 restrictions in key markets such as India, Europe and northeast Asia. This could add further downward pressure on already sliding metallurgical coal prices. But Anglo has lost production at its 5mn t/yr Grosvenor coking coal mine, which has been closed following an explosion in May, and at its 4mn t/yr Dawson coking and thermal coal mine, where it is has suspended one shovel and excavator fleet because of lower demand.

Anglo produced 3.83mn t of metallurgical coal in January-March, down from 4.16mn t in October-December and 6.28mn t in January-March 2019. The decline was driven by a fall in production at the Moranbah North mine to 451,000t in January-March from 2.33mn t in October-December, although it was up from a year earlier when an extended longwall move cut production to 240,000t. The production in the latest quarter all came in January before the roof collapse.

Moranbah North produced 6.15mn t of coal in 2019, down from 6.76mn t in 2018.

Anglo maintained its full-year 2020 production at 19mn-21mn t, after it reduced the target from 21mn-23mn t in February.

Argus assessed the premium hard low-volatile coking coal price at $109.50/t fob Australia on 12 June, up slightly from a low of $107/t fob on 4 May but down from $163.05/t fob in mid-March. Argus assessed the non-premium hard mid-volatile coking coal price at $91/t fob Australia and semi-soft coking coal price at $67.50/t fob, down from $144/t fob and $104.60/t fob, respectively, in mid-March.

Argus last assessed the high-grade Australian thermal coal price at $51.37/t fob Newcastle for NAR 6,000 kcal/kg on 12 June, down from $67.58/t fob at the start of April but up from $48.63/t fob on 7 May, which was the lowest since May 2016.