Professional Engineers in Mining Seminar - Save the Date and Reunion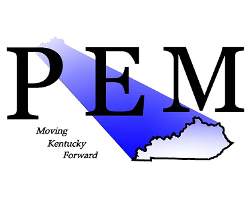 June 15, 2020 - The 2020 KY Professional Engineers in Mining Seminar (PEM) is scheduled for Friday, September 11 at the Marriott Griffin Gate Resort in Lexington, Kentucky. The agenda, lodging and registration information will be posted at a later date. Please note we are back at the Marriott Griffin Gate this year.

The Marriott has incorporated many new health and safety measures to make sure our seminar is successful. They have given us additional ballroom space for seating, which gives us an opportunity to spread out if we choose to do so.

Professor Ted D. Haley, PE Mining Engineering Reunion

On Thursday evening (Sept. 10), there will be a reunion for all UK mining graduates in honor of Ted D. Haley. The "old-timers" will remember Ted Haley, a beloved professor who mentored all his students, and is credited with saving the mining program at UK. The reunion will be held at the Marriott from 6:00-8:00 p.m., and there will be a small additional fee to attend. You do not have to be registered for PEM to attend the reception. I'll send out additional information as it becomes available.

If for any reason circumstances change in September and we are unable to gather for the seminar or reunion, I will send out an announcement.