India's Top Coal State Seeks Auction Delay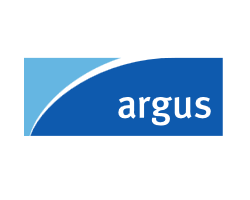 By Saurabh Chaturvedi

June 16, 2020 - India's leading coal-producing state has sought to delay the auctioning of coal blocks for commercial mining as it fears weak participation from domestic and global firms amid the Covid-19 pandemic.

The request from India's eastern Jharkhand state, which accounts for about 31pc of India's total proven coal resources, for a "moratorium" on the auction plan for six to nine months comes as the federal government prepares to kick off the first bid round by launching a tender on 18 June.

The appeal is significant because coal-bearing states are key stakeholders in the overall policy to open up the sector to private-sector firms. The auction plan is aimed at benefiting the coal states by attracting investment and ensuring timely development of reserves in the respective provinces.

The proceeds from the bidding of the mines are slated to go to the states where mines are located.

The pandemic is expected to dent the key goals of the auction plan as several local and international firms may not be able to take part in the first round, Jharkhand's chief minister Hemant Soren wrote in a letter to federal coal minister Pralhad Joshi last week.

"It is noteworthy that many domestic enterprises are facing a financial liquidity crunch" amid the current economic slowdown, he said. The auction should be launched when the state is better prepared and the economic environment is "more conducive" for ensuring better investor participation, he said.

The request comes at a time when the pandemic has also hurt coal consumption in the country. National coal burn remains weak compared with a year earlier, despite a recovery in power generation and coal demand in recent weeks.

Coal-fired electricity generation dropped by 22.09TWh from a year earlier to 69.56TWh in May, according to initial data from the Central Electricity Authority. The easing of the nationwide lockdown, which lasted for nearly two months, has supported a recovery in power production since the partial lifting of curbs from 1 June.

The federal coal ministry has not changed its auction and tender launch plans yet. But if similar requests come from the other two key coal-producing states of Odisha and Chhattisgarh, the possibility of a review cannot be ruled out, a senior government official said.

These top coal states, including Jharkhand, are not ruled by the Bharatiya Janata Party-led alliance that steers the federal government. So the resistance from Jharkhand could also be political in nature, an industry official said.

Jharkhand's request follows several delays to the auction plan. The federal government initially aimed to launch the auction in late 2019.

The pressure on federal government plans also comes from trade unions, which staged protests against the auction last week. The unions linked to the coal sector have also planned a three-day strike from 2 July against the government's auction plans.