Milwaukee Cleanup for Komatsu Mining HQ Visited by EPA Leader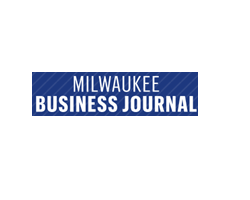 By Sean Ryan

June 16, 2020 - The U.S. Environmental Protection Agency's top official visited Milwaukee Monday and toured the former Solvay Coke & Gas Co. Superfund site that will soon be transformed into Komatsu Mining Corp.'s headquarters.

Although vacant and contaminated for several years, the 46-acre, harborside property on East Greenfield Avenue will become part of Komatsu's $285 million headquarters. That headquarters could grow to more than 1,000 workers. Foundation work has already begun for that project, and Komatsu next year expects to start installing equipment in its new buildings, according to a written statement from John Koetz, president of Komatsu Mining.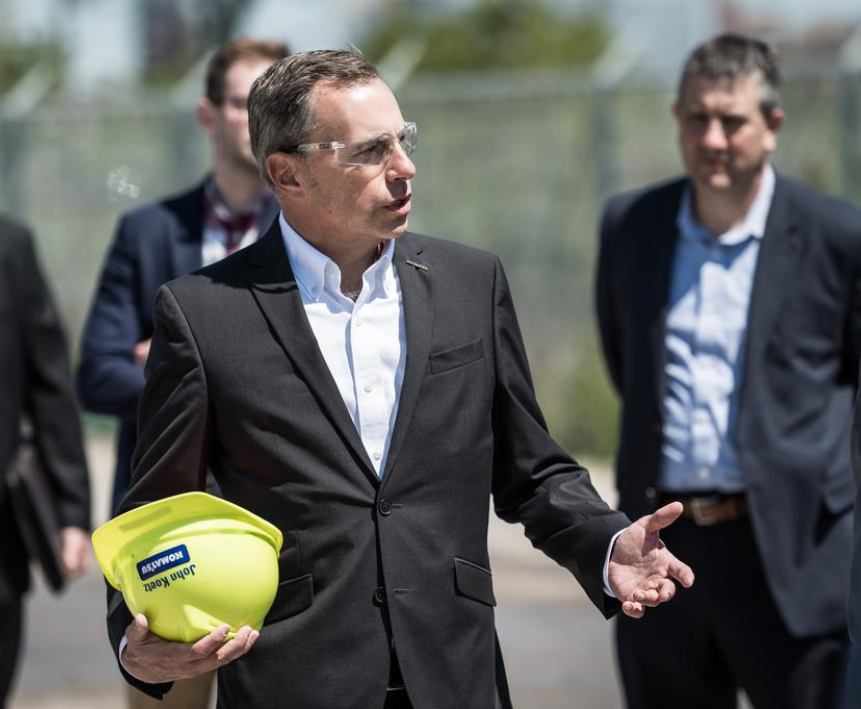 John Koetz, President of Komatsu Mining, speaks during the tour.
Photo: Jake Hill


"We are excited to see it transforming from an abandoned brownfield to a vibrant workplace with family-sustaining jobs for the future," Koetz said.

Koetz was in attendance as EPA Administrator Andrew Wheeler toured Solvay Coke on Monday after announcing a $492,300 grant for Harbor District Inc. to construct and install a trash collector on the Kinnickinnic River south of West Becher Street.

The EPA is overseeing the cleanup of Solvay Coke by current owner Wisconsin Gas, an affiliate of We Energies. The property since the 1800s has been used for heavy industrial operations, including coke and manufactured gas production by a predecessor company to Wisconsin Gas.

Under a plan endorsed by the EPA, contractors have been mixing cement into the dirty soil on the property, creating blocks that the contaminants cannot escape. Once that work is complete this summer, Wisconsin Gas will sell the land to Komatsu Mining for its headquarters.

Komatsu already has builders on-site excavating the foundation of its future office building and leveling the ground where a manufacturing plant will be developed, Koetz said. The company is moving operations from West Milwaukee to the new campus.

Komatsu Mining plans a three-story office building close to Greenfield Avenue, a large plant and a parking structure.

"We commend We Energies for their leadership in taking on the remediation of this former Superfund site," Koetz said.

Although supporting and overseeing the Solvay Coke cleanup, the EPA is not financing the current on-site work. We Energies and other parties responsible for generating the initial contamination of the property are financing the cleanup.

That cleanup last year was estimated to cost about $15.9 million.

Beyond bringing jobs back to Solvay Coke, Komatsu Mining's project will have a number of environmental sustainability features. Those will include, based on feedback from employees, more charging stations for electric vehicles.

"Our plans call for using 75% less energy and 80% less water at the new site compared to our current facilities," Koetz said.

Beyond the Solvay Coke site, Komatsu will buy about 12 acres from the city of Milwaukee and reserve land on the waterfront for a public river walk.

Hunzinger Construction Co. of Brookfield is the general contractor on the Komatsu project, and Eppstein Uhen Architects and Graef, both based in Milwaukee, are doing the design.