India Readies Coal Block Auction Reform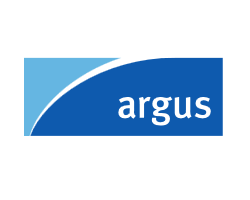 By Saurabh Chaturvedi

June 17, 2020 - India will start the process of auctioning coal blocks for commercial mining tomorrow, in major reforms to the coal sector that will usher in private-sector involvement.

The move underscores the country's resolve to bring private-sector companies into a sector dominated by state-controlled Coal India (CIL) and to achieve the broader goals of boosting domestic coal output and slashing imports.

The government will issue a tender and seek bids from tomorrow. Delhi has finalised 38 coal blocks for the auction and three more mines could be added to the tally, a senior government official said, adding that the peak capacity of the reserves is estimated to be at least 220mn t/yr. The blocks, which also include underground mines, are largely explored. This should help companies to make informed investment decisions, he said.

The decision to push ahead with the auction came despite a bid yesterday by top coal-producing state Jharkhand to delay the launch. The Jharkhand government said it feared weak participation in the auction by domestic and global firms amid the Covid-19 pandemic, which has severely dented economic growth and industrial activity and hurt the liquidity position of several companies.

But the government sees domestic and international companies, as well as investors, participating in the auction given the projected growth potential of the business. More than 70pc of India's power generation comes from coal.

The trade unions are also opposing the government's decision to admit private-sector companies into the coal-producing sector. But the government said that opening up the sector will bring in fresh investment and best global practices, paving the way for new job opportunities and ultimately benefiting mine workers.

The coal ministry also said a series of steps it has taken will help to get investors onboard. These include the release of the national coal index, the setting up of a project monitoring unit to help successful bidders get several government approvals for speedy mine development, as well as plans to boost coal transportation infrastructure.

The move to reform the sector is part of the government's goal of replacing at least the "substitutable" thermal coal imports with increased domestic output when the new mines come into production, the official said. CIL has already started its drive to substitute coal imports after the government asked coal consumers to buy more domestic coal and to reduce imports, especially as domestic stocks are at record highs.

India's coal imports have fallen since the Covid-19 pandemic has curtailed coal demand, especially from utilities. Coal-fired electricity generation dropped by 22.09TWh from a year earlier to 69.56TWh in May, according to initial data from the Central Electricity Authority.