Fresh COVID-19 Outbreak in China May Slow Power Use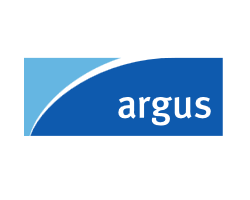 June 17, 2020 - The re-emergence of COVID-19 in China's capital Beijing could slow the recovery of businesses and limit the rise in power and coal demand.

Most businesses had reopened in Beijing and activities were recovering from the impact of the virus before the new cases were identified. The problems in Beijing, which resulted in 22 neighborhoods cordoned off this week, could result in greater caution by businesses in the city and in other regions of the country, limiting the rise in coal demand despite higher temperatures.

The government of Beijing raised the level of the emergency last night as the city confirmed 137 new cases between June 11-16. The government closed a few food markets this week and cancelled most flights to and from the city. Many communities have been locked down and Beijing residents are encouraged to work from home again.

Hebei province, which is next to Beijing, has warned its residents not to gather in groups and has restricted travel to and from Beijing.

Market participants are confident that the spread of the virus will be contained soon but the sudden cluster of cases is threatening to disrupt coal transportation.

There have been no reports yet of road blocks. But a mine in the third biggest coal-producing province of Shaanxi yesterday banned trucks from cities and provinces, including Beijing, Tianjin and Hebei, from entering its premises to avoid transmission of the virus.

Hotter weather has been stimulating coal consumption at power plants, but power demand could come under pressure if more cities take stricter measures against the virus. Combined coal burn at major coastal utilities averaged 668,000 t/d in the week ending yesterday, up from 612,000 t/d last week, according to data released by coal industry association the CCTD.