Atlantic Coking Coal: Sellers Hold Offers Steady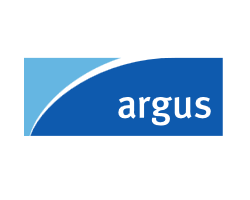 June 18, 2020 - US coking coal prices have remained largely flat for the past two weeks. Miners holding more comfortable stock positions compared with the second quarter have kept their offers steady as they start to receive enquiries for August and September deliveries.

The Argus daily assessed low-volatile fob Hampton Roads price is unchanged today at $103.50/t, while the high-volatile A and high-volatile B coking coal prices remained at $109/t fob Hampton Roads and $103/t fob Hampton Roads, respectively.

There have been pockets of spot demand for the third quarter in Europe, but market expectations are for most mills to remain well-supplied by term contracted shipments for the rest of the year amid weak demand. Despite a rise in new car registrations in May compared with April, when most of Europe remained in the thick of Covid-19 lockdowns, hot metal demand from carmakers is still not forecasted to recover quickly. New passenger car registrations in May were down by 52pc on the year, taking the January-May decline to 42pc on the year, underpinned by steep declines in Germany and Italy, data from the European Automobile Manufacturers Associations (ACEA) show. Northern European mills are mulling further capacity cuts this year.

A major European mill that emerged some weeks back with a spot requirement for high-volatile B coals to be delivered in the third quarter has yet to make an decision, said a miner that had made an offer.

A Turkish mill closed a tender on June 11 seeking four cargoes of low-volatile and high-volatile coals. The required delivery periods for the low-vol coals are mid-August and mid-September, while the the two high-vol coals are July loading. The high-vol tender specified a maximum of 35.5pc volatile matter and 1.1pc sulphur, which is the highest allowed by Turkish import restrictions. A trader said they had offered two Panamaxes of Australian high-volatile semi-soft coals without success. "We only put a $1.50/t margin on it, but the buyer was adamant they would be able to get the coal for under $90/t cif Turkey, which suggests they are looking at Russian material. There are a couple of Russian brands which meet those specs," the trader said.

Despite the muted spot interest in Europe, US miners remain confident going into the third quarter. "Our position is reasonable at the moment. We had one or two pushbacks in the second quarter which we refilled with spot business and we're still not hearing any pushback for term contracted cargoes in the third quarter," said one US miner.

Brazil has ceased to be a viable spot outlet for the near term amid the worsening coronavirus pandemic in the country, but the tightness in low-vol supplies in Asia-Pacific has opened up an opportunity for a US miner. Despite some concerns in the Chinese market over changes to coal import restrictions, a US miner shipped a cargo of low-volatile coal to a Chinese buyer in early June. The cargo is likely to still be travelling to China.

Asian and Polish producers have been heard to have offered met coke into China at around $230-240/t cfr China, while a trader said that Colombian met coke producers are struggling to sell to European buyers.