China Outlines Coal Capacity Plan for 2020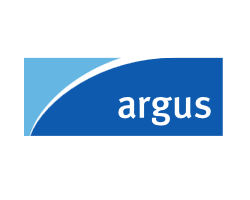 June 19, 2020 - The Chinese government has outlined a plan aiming to make its coal industry more efficient by continuing to reduce "outdated" production capacity, while simultaneously raising capacity in major producing regions.

A batch of "outdated" mines should be shut permanently this year, China's main economic planning agency NDRC said in a document released today to reduce the number of coal mines to no more than 5,000. This will help raise production at major mines so that they account for more than 96pc of national output this year.

The shutdowns will focus on provinces and regions that did not meet their targeted capacity cuts set out earlier in the 13th five-year economic planning period of 2016-20. The NDRC urged these provinces to achieve their targets by the end of this year.

The push for some individual provinces to reduce coal capacity comes even though China had beaten its own schedule for achieving its national goal for capacity cuts set for 2016-20. The country eliminated a total of 810mn t/yr of coal capacity early over 2016-18 as part of a national strategy to address overcapacity.

Relevant government authorities should also inspect closed mines and ensure they are not reopened secretly, the NDRC said.

The NDRC has also ordered regional government authorities to faithfully implement the closures of smaller mines. Beijing in August last year released a detailed plan, which aims to reduce the number of coal mines with a capacity under 300,000 t/yr to 800 by the end of 2021.

The NDRC will keep seeking to build modern and large-scale open cast and underground mines in Shanxi and Shaanxi provinces and the Inner Mongolia and Xinjiang regions. This is in line with China's efforts in recent years of shifting coal production from the densely populated east and south of the country to the north and the west to utilize their abundant coal reserves.

Beijing's latest push to restructure the coal industry is unlikely to reduce domestic supplies. The move could raise the industry's overall efficiency and reduce production costs.

China's national coal production reached 1.47bn t during January-May, according to the national bureau of statistics, up by 0.9pc from the same period last year.