Coal Haulage on China's Daqin Hits Record High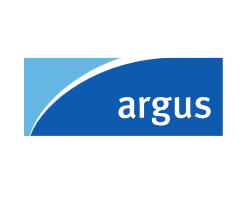 June 22, 2020 - The amount of coal transported on China's major coal-hauling Daqin railway line reached an all-time high last week, supported by high summer demand for coal and an increase in the number of rail cars used on the line, although coal prices at ports in north China have continued to strengthen despite the increase in supply.

The 653km Daqin railway line, which connects the coal-producing heartland Shanxi province to Qinhuangdao port in north China, transported 1.38mn t on June 18, according to national railway operator China State Railway. This was the highest daily level since the rail line was built in 1992.

The rail operator has been raising its haulage volume after completing scheduled maintenance on the line in May and has added more rail cars with higher carrying capacity. This raised coal volumes on the line to an average of 22.99mn t/d during June 1-18, up by 1.87mn t or 8.9pc from a year earlier, according to China State Railway.

Higher haulage volumes on Daqin increased deliveries to the major coal-handling Qinhuangdao port to 567,000 t/d during June 1-21, according to coal industry association the CCTD. This was up from a daily average of 418,000 t/d in the full month of May.

Stocks at Qinhuangdao rose to 4.88mn t yesterday, up from 3.95mn t at the end of May, the CCTD said.

But domestic coal prices continued to strengthen despite the increase in supply at ports in north China. This increase has been driven by higher power demand for air-conditioning and tighter import quotas at Chinese ports. Utility offtake from Qinhuangdao rose to 522,000 t/d during June 1-21, up from 472,000 t/d in the full month of May.

Limited sale permits at mines in Inner Mongolia, as well as safety curbs in Shaanxi province, have tightened domestic supply and pushed fob mine prices higher. The lack of sale permits has forced a few mines to suspend operations in Inner Mongolia, while the Shaanxi government has temporarily shut down the first batch of 22 mines to rectify their safety practices following a recent round of safety inspections.

Argus last assessed domestic NAR 5,500 kcal/kg coal prices at 567.08 yuan/t ($79.97/t) fob Qinhuangdao on June 19, up by Yn2/t (26¢/t) from a week earlier.