Arch Chief Says Mine Outlook Grim Without Joint Venture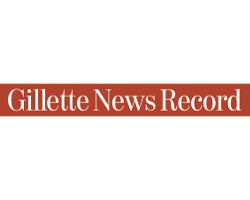 By Greg Johnson

July 31, 2020 - Once a money-generating juggernaut for one of the world's largest coal producers, Powder River Basin mines have become a financial albatross for Arch Resources Inc.

Continued low pricing for natural gas, record-high stockpile levels at coal-fired power plants and reduced demand from a weakened thermal coal market made worse by the COVID-19 pandemic contributed to Arch posting a $49.3 million net loss for the second quarter of 2020.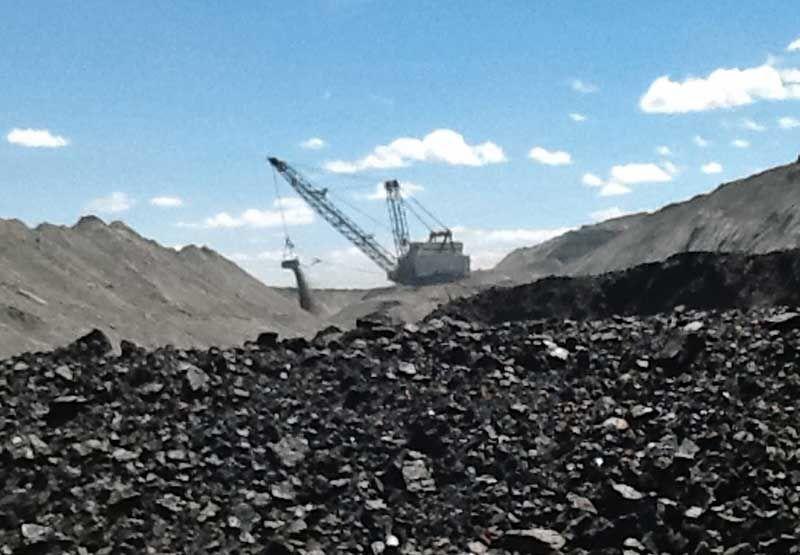 A dragline scoops coal at Wyoming's largest coalmine, Arch Coal's Black Thunder outside of Gillette.


Compared to posting a net income gain of $62.8 million for the second quarter last year, the financial results released Tuesday morning reflect a negative swing of more than $100 million.

The Black Thunder and Coal Creek mines produced just 10.6 million tons of coal in the quarter compared to 17.1 million in 2019. The company also reported that it lost 56 cents per ton in the quarter.

"Making the situation still more challenging is stockpiling at U.S. power plants is at an all-time high," said Arch CEO and President Paul A. Lang.

He said the market for thermal and PRB coal remains "intensely challenging," and projections are that demand for thermal coal will be down more than 130 million tons in the United States this year. That would come after a 100 million ton drop in 2019.

Those challenges have hit the company's Powder River Basin operations hard, said Lang and Arch Chief Operating Officer John Drexler.

"Arch has taken aggressive actions to drive down costs," Lang said.

Those "aggressive actions" have included a significant reduction of the workforce at Arch's thermal operations, most of which are in the PRB, said Lang and Drexler.

That's included losing about 200 employees through a voluntary separation program. Just how many of those were from the Black Thunder and Coal Creek mines wasn't released.

Also, the federal Mine Safety and Health Administration hasn't yet updated its data for the second quarter as reported by the mines, which includes employment numbers. At the end of the first quarter this year, Arch reported 1,200 full-time equivalent employees at its Wyoming mines.

Lang said Arch has cut 560 jobs, or about 25% of its workforce over the course of the past 12 months.

"We had to realign headcount in a very significant way," Drexler said of the second quarter workforce reduction. "The second quarter was tough, clearly."

He said the company "mobilized quickly to adjust to the new reality."

While both officials said because the mines have made adjustments to produce and be staffed at lower levels, they're positioned to realize a better second half of 2020. That's also problematic with uncertainty about whether customers will accept more shipments when they're already overstocked.

Because Arch's metallurgical segment is performing much better than thermal, "We've been executing a strategy where we've been pivoting toward our metallurgical markets," Lang said.

Arch and Peabody Energy Corp. wrapped up arguments last week in their litigation challenging the Federal Trade Commission's denial of a joint venture. The companies announced last year a plan to merge their western assets — mainly their PRB and Colorado coal mines — into a larger, more efficient operation.

The FTC has rejected the joint venture, saying it would create an unfair advantage over other coal producers. Arch, Peabody and many industry analysts have said it's the only viable way for coal to compete with cheap natural gas.

Closing arguments are scheduled for Aug. 10, and Lang said he expects a decision from the federal court by the end of the third quarter.

"The joint venture is the best path forward" for the company's Powder River Basin mines, he said. "It will lower the cost with the combined operations to compete with natural gas and other renewables."

Without the joint venture and if the trajectory for PRB thermal coal continues to nosedive like it has in recent years, Arch will be forced to "consider other ways" to deal with the losses.

That could include more production and workforce reductions or "phased closures" of the mines, Lang said.

"My guess is (the PRB) would be a much smaller footprint going forward," he said. "I think that's just the reality of what we're facing."