Make the Move to Virtual with MINEXCHANGE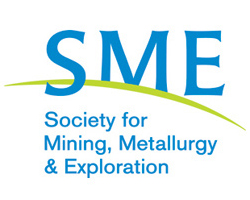 September 1, 2020 - MINEXCHANGE 2021, the SME Annual Conference & Expo and CMA 123rd National Western Mining Conference, moves to a virtual format March 1 - 5, 2021.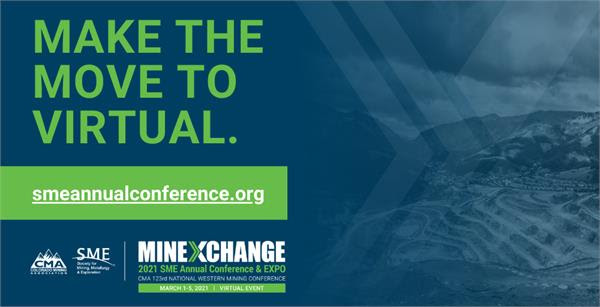 While we would prefer to hold our flagship meeting in person, it is far more important to uphold the exchange of information found in our technical program. Be inspired and support important industry causes through your participation.

Learn more at smeannualconference.org.

Find Your Connection to Critical Issues
Mining's most anticipated technical conference will bring fresh perspectives from around the world on a range of hot topics including COVID-19 recovery, critical minerals, water issues and tailings management – connect directly from your home, office or job site.

You can expect:
• Daily keynote session
• Robust selection of technical sessions
• Several short courses
• Interactive trade show
• Fresh networking opportunities to connect you with colleagues you only see at this meeting
• PDH credits
• Searchable conference preprint proceedings
• Access to recorded content
________________________________________
Make your plans to connect at MINEXCHANGE this March.
Registration opens November 2020.

Watch your email for emerging details or find more information at smeannualconference.org.