TerraCom Cuts Sales on Loss Making Coal Prices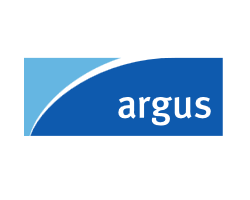 By Jo Clarke

September 1, 2020 - Australian coal producer TerraCom has cut its sales guidance from its Blair Athol thermal coal mine in Queensland to 2mn t/yr for the year to 30 June 2021, having achieved 2.59mn t of sales in 2019-20, as it focuses on cutting costs in the current low price environment.

The firm hopes to cut its free on rail (for) costs to A$35/t ($26/t) in 2020-21 from A$49/t in 2019-20, primarily by moving to owner operator of the mine from 31 July. This should cut its free on board (fob) ship cost to A$59/t from A$76/t, implying that it expects its rail and port fees to slip to A$24/t from A$27/t last year. TerraCom ships through the Queensland ports of Dalrymple Bay Coal Terminal (DBCT) and Abbot Point.

The large portion of total costs associated with port and rail is stopping many Australian thermal coal mining firms that are locked into fixed volume infrastructure contracts from cutting supply to the seaborne market, despite many making significant operating losses at current prices.

TerraCom made a net loss after tax of A$146.13mn for the year to June, compared to a loss of A$11.3mn a year earlier. The loss increased with the inclusion of A$115.22mn of losses associated with the sale of Mongolian coal assets in June.

The firm, which acquired South African coal firm Universalin March, cut its 2019-20 guidance for Blair Athol twice in April to 2.5mn-2.6mn t from 2.9mn t, having already cut it from 3mn t earlier in the month. It has cut one excavator and truck mining fleet at Blair Athol that operates on a 24-hour, seven-day roster entirely and moved the remaining fleet to a five-day roster.

Blair Athol's 5,500 kcal/kg NAR coal sold at a 10pc discount to the Newcastle NAR 6,000 kcal/kg index in April-June, according to TerraCom. Argus last assessed the high-grade Australian thermal coal price at $47.03/t fob Newcastle for NAR 6,000 kcal/kg on 28 August, down from $67.58/t at the beginning of April. It assessed the lower-grade coal price at $35.18/t fob Newcastle for NAR 5,500 kcal/kg on 4 May, down from $53.18/t at the start of April.