Wyoming Governor Releases Study Showing Benefits of Coal Plant Retrofit
By Jim Angell, Cowboy State Daily

September 4, 2020 - Equipping some Rocky Mountain Power coal-fired generating plants with carbon capture technology would provide greater benefits than simply retiring the plants as the company plans, according to a study released Thursday.

However, the power company questioned the conclusion reached by Leonardo Technologies in its study unveiled by Gov. Mark Gordon and officials from the U.S. Department of Energy during a news conference Thursday.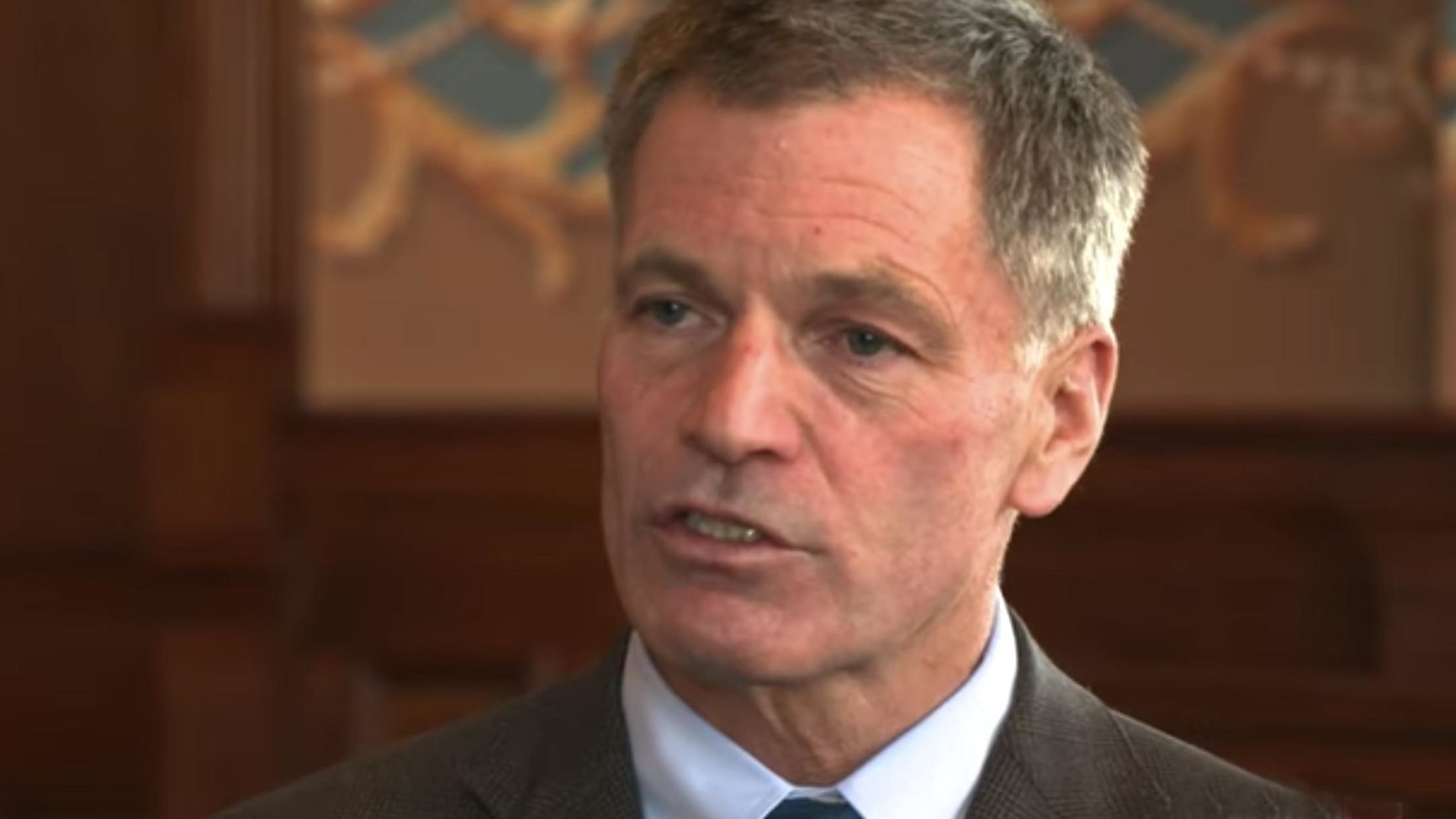 Mark Gordon


During the news conference, Gordon and the others said the study showed how Wyoming can take the lead in carbon capture technology.

"Aggressive (carbon capture, utilization and storage) initiatives could establish Wyoming as a world leader in that technology," said Steve Winberg, assistant secretary of Fossil Energy for the DOE. "That effort would pay large and increasing dividends to the state as (carbon capture, utilization and storage) becomes one of the dominant economic and energy technologies of the 21st century."

Rocky Mountain Power, in its 2019 integrated resource plan, announced that it would retire nine power units at its coal-fired plants in Wyoming by 2028. One unit, at the Naughton plant in Kemmerer, was retired in 2019.

The company said by moving toward natural gas and renewable energy, it would be able to reduce carbon dioxide emissions and power costs for its customers.

In response, Gordon asked the U.S. Department of Energy to conduct a study to determine whether putting carbon capture, utilization and storage technology the plants would reduce carbon emissions while allowing for the continued use of Wyoming coal and the related employment.

In addition, Wyoming's Legislature adopted a bill in 2020 prohibiting utilities such as Rocky Mountain Power from recovering the costs of retiring plants through rate increases and allowing the utilities to collect a surcharge from customers to pay for the retrofitting of plants with carbon capture technology.

Leonardo Technologies, in its study of power units at the the Jim Bridger plant in Rock Springs, Naughton plant in Kemmerer and Dave Johnston plant near Glenrock, said the retrofitting of the plants would result in lower carbon emissions, lower power costs and a lower loss of jobs than if Rocky Mountain Power followed through with its plans to retire the plants. The study also concluded that local and state revenue from coal taxes and royalties would be higher if the plants were equipped with carbon capture technology.

But Rocky Mountain Power, in a reaction to the study's release, said the study failed to take several factors into account, such as the cost of extending the lives of the power plants long enough to make the investment in carbon capture technology worthwhile.

"PacifiCorp (Rocky Mountain Power's parent company) continues to examine the study's assumptions and calculations to properly evaluate its conclusions, but the list of items missed by the study's analysis is very long," the company said. "This type of calculation ignores so many elements (all but capital), and should not be relied upon for making the kinds of decisions required of a regulated utility."

Among the missed costs, according to the statement, were "everything associated with how a utility's costs flows into rates," including fuel costs, costs from market purchases, property taxes and net power costs.

The statement said Rocky Mountain Power considered retrofitting the plants before making the decision to retire them.

"Given the current high capital costs of implementing carbon capture on coal-fired generations, as well as other barriers, carbon capture has not been considered a viable option to date, which is why it has only been installed at a single facility nationwide," it said.

That one facility was mothballed earlier this year because of economic concerns, the company said.