Dominion Energy Requests Proposal for Coal Over Three-Year Terms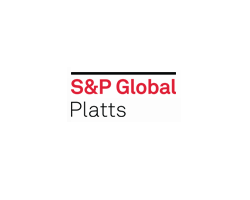 By Olivia Kalb

September 4, 2020 - Dominion Energy has requested proposals for CSX, NS and international origin thermal coal beginning in 2021.

The first option DESC is requesting is for deliveries of up to 300,000 st for a three-year term beginning Jan.1, 2021.

The second option is for deliveries up to 900,000 st annually beginning on Jan.1, 2022, for a three-year period.

DESC will accept offers for coal with specifications other than those detailed.

The coal must have a minimum 12,500 BTU/lb, in addition to a maximum ash of 12%, with preference for less than 10%, and moisture of maximum 6% on an "as received" basis.

Sulfur should be 2lbs SO2/MMBtu maximum. The size should be 2 inches and the hardgrove grindability should be 45-60.

According to DESC, the ability to move between CSX and NS will add value.

Proposals must be submitted by 5 pm ET on Sept. 18, 2020, and sent to Nita Jackson via email at nita.jackson@dominionenergy.com.

Proposals must remain valid for a minimum of 30 days.