South Korean Coal Prices Edge Higher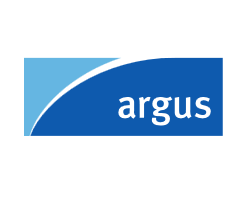 September 6, 2020 - Thermal coal prices for South Korea edged higher this week, as the December market entered the three-month assessment window and tighter winter fundamentals increasingly come into view.

Argus assessed NAR 5,800 kcal/kg coal with maximum 1pc sulphur and 17pc ash at $40.03/t fob Newcastle and $50.85/t cfr South Korea, up by a respective $0.15/t and $0.66/t on the week.

State-owned utility Korea Midland Power (Komipo) was heard to have awarded a Capesize cargo of NAR 5,800 kcal/kg coal to Swiss trading firm Flame in the low $42s/t fob Gladstone on a NAR 6,080 kcal/kg basis in a tender this week. And a further four Capesize cargoes of NAR 5,925 kcal/kg coal were reportedly awarded to producer Glencore on behalf of four other state utilities at about the mid-$43s/t fob Newcastle mark on a NAR 6,080 kcal/kg price basis.

Komipo has issued a fresh spot tender for 260,000t of minimum NAR 5,700 kcal/kg Australian coal for its Boryeong and Shin Boryeong power plants, closing on 10 September. And fellow state-owned utility Korea Western Power (Kowepo) is seeking 1.44mn t of NAR 5,200-5,800 kcal/kg coal over five years in a tender closing 8 September.

Prices strengthened this week, driven by winter fundamentals and the potential for a seasonal rise in coal demand at the end of this year, although consumption in South Korea still is likely to be relatively muted amid rising nuclear availability and the imposition of winter restrictions on the use of coal-fired plants.

Domestic gas prices will be at their most competitive with coal over October-November, but the lagged impact of firmer oil prices since May then will lift oil-linked LNG import prices from December onwards and should begin to restore coal's cost advantage for thermal generation. Spot LNG prices also have gained in recent weeks, but remain highly competitive versus coal for any buyers with access to private import capacity.

But greater nuclear availability and coal-fired plant restrictions over December-March remain limiting factors for demand in South Korea. Nuclear availability is scheduled to average 20.7GW over December-March, compared with output of 17.1GW last winter.

But demand for high-calorific-value coal in nearby Japan is likely to be more robust, with maintenance and upgrade work expected to reduce nuclear availability by 1.7GW on the year from December-March. This may tighten the supply picture, particularly in the event of unseasonably cold weather, and offer some support to prices in the near term.



Seven-day average peak power demand
GW