VCEA Announces Restructuring, Expansion and Name Change Effective Wednesday, September 9, 2020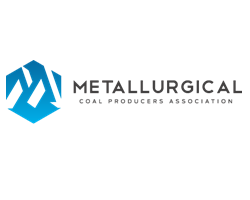 September 9, 2020 - The Virginia Coal and Energy Alliance (VCEA) has been restructured and now has a new name, Metallurgical Coal Producers Association (MCPA) effective September 1, 2020. MCPA will focus on issues specific to the metallurgical coal industry in the US.

Since Central Appalachia - Central and Southern West Virginia, and Southwest Virginia- is one of the largest metallurgical coal producing regions in the US, the time is now for a new organization dedicated primarily to promoting metallurgical coal's value and importance to the world. While MCPS members remain committed to working with our industry friends in advancing the good of the entire coal industry, both thermal and metallurgical, there is value in creating an outlet to focus directly on issues related to metallurgical coal production and advocating for the future that reflects the collective direction of the founding producers' operational philosophy. When you think steel, think metallurgical coal!

The founding members are: Contura Energy, Inc., Coronado Coal LLC, United Coal Company, LLC (a subsidiary of Metinvest Group) and RAMACO Resources, Inc. The association is in discussion with other metallurgical coal producing companies which have expressed interest in MCPA's objectives. Focusing on metallurgical coal was only one of the reasons for expanding the organization's vision. The producing members aim to focus on their regional presence by combining forces to advance their collective interests.

Harry Childress and Barbara Altizer will continue to serve MCPA in their current positions. MCPA has added the services of Ben Beakes and his firm Three Point Strategies in West Virginia to provide leadership for the association and implement our advocacy efforts in that state. The office is currently in Lebanon, Virginia. and over the next few months the Virginia office will be moved to Grundy, Virginia.Troutman Pepper will continue as our government affairs and environmental affairs team / associates located in Richmond, Virginia.

VCEA's associate-affiliate 2020 members have automatically become members of MCPA. VCEA is appreciative and grateful to each member for their financial support over the years as well as serving on committees or aiding with the many projects and events. Without the membership none of the activities would be possible.