International Pittsburgh Coal Conference Runs Virtually This Week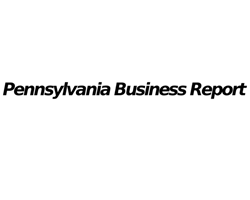 By Melina Druga

September 10, 2020 - The 2020 International Pittsburgh Coal Conference opened Tuesday and will run through Friday, held this year virtually.

The conference will cover multiple topics, including sustainability and the environment, power plants, clean coal and gas to fuels, combustion technologies, coal ash management, carbon management, gasification technologies, and rare earth elements.

Brian Anderson, National Energy Technology Laboratory (NETL) director, and Randall W. Gentry, NETL Chief Research Officer, are scheduled as plenary speakers.

"Year after year, this conference presents a splendid opportunity to showcase NETL's capabilities to the research community and the wider energy sector," Anderson said. "NETL is developing the energy system of the future at our facilities and in the field with our industry partners, and NETL's scientists, engineers, and support staff have a lot to be proud of. I look forward to presenting their work, and it's more important that we share our successes now than ever before."

Anderson will present "Integrated Energy Systems of the Future" on how NETL is identifying, designing, and developing the fossil energy systems of the future.

The University of Pittsburgh launched the International Pittsburgh Coal Conference following the 1973 oil embargo. The conference discusses all aspects of the coal industry, energy, and the environment.