International Energy Agency: Governments Need to Drive Energy Transition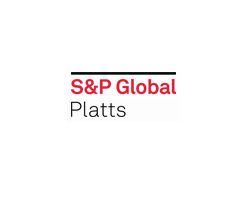 By Frank Watson

September 11, 2020 - Governments need to play a major role in delivering a global transition to clean energy, including pushing new technologies as well as cleaning up existing sources of carbon emissions, the International Energy Agency said Sept. 10.

Markets and technological development are crucial to the challenge, but government must also step up in order to duplicate success seen in renewable energy such as solar and wind, the Paris-based agency said in a webinar.

"We have seen how effective government policies can be in the context of solar, onshore and offshore wind. This is very good," said IEA Executive Director Fatih Birol.

"So there is no reason why governments cannot repeat these successes with new technologies," he said.

Strong government backing for wind and solar in some regions helped scale up the technology over the last two decades, reducing its cost and making clean electricity competitive against fossil fuel-fired power generation.

A wide raft of technologies can help speed up the energy transition, reducing the world's output of greenhouse gases and helping to avoid dangerous climate change, the IEA said.

But Birol said three technologies in particular can move the needle on global emissions – hydrogen, carbon capture and storage, and batteries.

"In the absence of government intervention, we cannot see these technologies mature to the stage that we would like to see. Therefore, governments will determine whether we meet our emissions goals or not," he said.

High-carbon power plants and industrial facilities now in operation will continue adding to the build-up of atmospheric CO2 emissions for years to come, Birol said.

"The result is that without addressing the worst emitting plants, we will have no chance to meet our international climate objectives. This is a critical issue," he said.

Reaching a global goal of net-zero emissions by 2050 needs a major push to build clean energy infrastructure, the IEA's head of energy technology policy Timur Gul said.

To put the scale of the challenge into perspective, the world would need to build the equivalent of the largest existing solar park every two days from now until 2050 to deliver the capacity of clean energy needed to meet net-zero emissions, he said in the webinar.

Equally, the world would need to add the equivalent of the largest hydrogen electrolyzer in operation every hour until 2050, or the equivalent of the largest known CCS project every week until 2050, he said, citing Norway's Northern Lights project which captures CO2 from onshore industry and sends it by pipeline to a subsea storage location.

"Markets are vital for mobilizing capital and catalyzing innovation, but they will not deliver net-zero emissions on their own," said Gul.

Effective policy tool kits must address five core areas: tackle emissions from existing assets; strengthen markets for technologies at an early stage of adoption; develop and upgrade infrastructure that enables technology deployment; boost support for research, development and demonstration; and expand international technology collaboration, he said.

The IEA warned that transforming the power sector alone would only achieve a third of what's required to reach net-zero by 2050, highlighting the need to decarbonize the rest of industry, transport and other sectors.