West Virginia Coal Association Criticizes Brooke County Power Project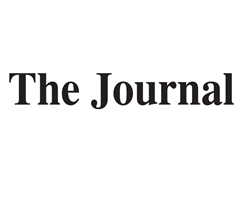 By Steven Allen Adams

September 14, 2020 - The trade organization representing the coal that has fired power plants for generations is weighing in on a proposed power plant that would be fueled by natural gas.

The West Virginia Coal Association wrote a letter Sept. 8 to the West Virginia Economic Development Authority in opposition to the Brooke County Power project, a natural gas-fired power plant proposed for the Northern Panhandle.

In the letter to Mike Graney, executive director of the West Virginia Development Office and the chairman of the state Economic Development Authority, Coal Association Senior Vice President Chris Hamilton said the proposed Brooke County plant would displace coal as a power sources, cause layoffs of miners, and should not be subsidized by taxpayers.

"We find it an affront to every miner and West Virginia citizen alike to advocate the use of state tax dollars (perhaps tax dollars generated by working miners and mining companies) to fund projects that will likely displace the individual taxpayer," Hamilton wrote. "It makes no sense to us and fails to make sound economic policy- to simply trade one state energy job for another or worse yet, to trade one state energy job for several others."

The Brooke County Power plant, a project of Energy Solutions Consortium, is seeking a $5.6 million loan guarantee from the EDA for the proposed 830-megawatt plant. Once completed, the plant would sell power on PJM Interconnection's 13-state wholesale energy market. The plant would be fed natural gas from a pipeline through southwestern Pennsylvania connected to the Rover Pipeline, which delivers natural gas to Canada from West Virginia, Ohio, and Pennsylvania.

"To add insult to injury, we further understand that it is presently contemplated that the gas to fuel the plant is proposed to come from the State of Pennsylvania," Hamilton wrote. "We find this preposterous!"

Hamilton, who also chairs the West Virginia Business and Industry Council, told Graney that both BIC and the Coal Association support natural gas development and growth of the petrochemical industry as long as the industry isn't encroaching on coal's diminishing role as an energy producer.

"The record shows we have advocated for the construction of the storage hub and pipeline transmission projects, proposed cracker projects, liquified (natural gas) exports, fracking, forced pooling, integrated lease and other gas related technologies, natural gas-based legislation and other projects," Hamilton wrote. "Frankly, where we draw the line — is when gas projects or renewables serve to displace active coal production, coal miners or others within the broader coal economy."

Gov. Jim Justice, an owner of coal mines who received the endorsement of the West Virginia Coal Association last month, asked the EDA to take another local at the loan guarantee request by Brooke County Power during a press briefing on Aug. 31. Justice raised many of the same concerns of the Coal Association during that briefing and during a previous briefing Aug. 28.

The stance of the Coal Association puts them on the opposite side of the West Virginia Chamber of Commerce and the West Virginia Independent Oil and Gas Association. Both organizations believe that the Brooke County Power project will drive demand for West Virginia natural gas production. Energy Solutions Consortium states that the plant will require $177.5 million annually of natural gas.

According to the U.S. Energy Information Administration, 103 coal-fired power plants have been replaced by natural gas power plants since 2011. U.S. coal production during the first three months of 2020 totaled 149.1 million short tons, a 9.8 percent decrease than the previous three months and a 17-percent decrease from the first three months of 2019. West Virginia coal production is down 23.7 percent year-to-date compared to the same time period in 2019.

Energy Solutions Consortium claims that construction of the plant would create 1,164 direct and indirect jobs and provide a $1.25 billion economic impact during the construction phase. They have also agreed to hire 75 percent of their construction workforce from West Virginia.

Once completed, the plant would provide 30 full-time and $440 million in economic impact annually to Brooke County and the surrounding area. The company agreed to provide $1 million in payment in lieu of taxes to Brooke County, with $433,000 in annual payments to the Brooke County Commission and $167,000 to the county Board of Education.