Polish Union Leaders Threaten Strike Over Coal Miner PGG Restructuring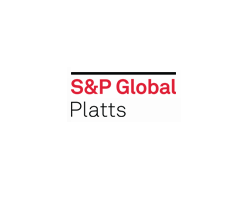 By Adam Easton

September 14, 2020 - Poland's largest coal mining trade union threatened Sept. 14 to launch a strike unless Prime Minister Mateusz Morawiecki personally take charge of talks aimed at reaching a compromise restructuring plan for the country's largest hard coal miner PGG, which is facing bankruptcy.

Unions set a deadline of Sept. 21 for the prime minister to join the discussions. "If the talks with the prime minister have not started by then everything indicates that we will start strike action in Silesia and Zaglebia," the head of the Solidarity coal mining union, Dominik Kolorz told a news conference.

Unions oppose government targets in both the Plan for Energy and Climate 2021-30 and the draft Polish Energy Policy to 2040 document released last week that anticipates a faster withdrawal from coal than a previous version published last November. In the later document, coal's share in electricity generation would fall from 75% now to as little as 37.5% in 2030 and 11% in 2040, compared to a minimum 56% in 2030 and 28% in 2040 in the earlier version.

"Both of these documents in their present shape are unacceptable to unions. Their implementation will mean the liquidation of most of Silesian industry and the loss of hundreds of thousands of jobs in the mining, metallurgical and steel industries," the union wrote in a statement.

Solidarity called on the government to take action to block more ambitious EU climate policy and to "radically" change the Polish Energy Policy to 2040 to include investments in low emission coal energy projects. They also demand the planned 1-GW Ostroleka C generation unit revert to the original plan of it being the country's last large coal-fired block. Ostroleka's owners Energa suspended work on the investment after they failed to secure financing for the coal plant. The company now wants to change the unit into a gas-fired block.

In July, Solidarity rejected PGG management's restructuring plan, which reportedly included closing the Wujek mine and Ruda mining complex. Ruda, which consists of three previously separate mines, produces 4.3 million mt a year and Wujek produces 800,000 mt/year. Together, both mines employ 7,700 employees. Over 2010-19, Ruda made losses of Zloty 2.273 billion ($607 million) and Wujek, Zloty 232 million.

PGG management and Ministry of State Assets officials have been holding, as yet unsuccessful talks with unions to agree a restructuring plan for the state-owned coal company.