Obituary: Frederick N. Kissell, An Award-Winning Researcher With an Adventurous Spirit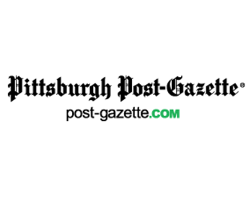 September 16, 2020 - Frederick Kissell was a philosopher and adventurer at heart.

Whether he was flying by the seat of his pants through raging whitewater rapids at the age of 80 or quoting Shakespeare to his hospice nurse, Mr. Kissell was an unforgettable character, said his wife, Christine Kissell.

"Fred was one of the most courageous people I ever met and a really, really interesting guy," she said. "And he just had a heart for exploration, whether it was over the next hill, the curve in a trail or the next room in an underground cave."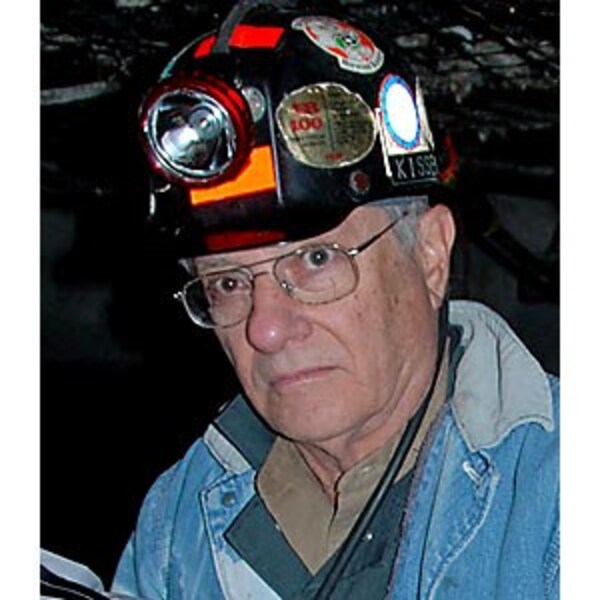 Frederick Kissell

Also an award-winning researcher who developed effective ways of reducing black lung disease among coal miners, Mr. Kissell, of Shaler, died Sept. 8 after a brief battle with lung cancer. He was 81.

Growing up in Wilkinsburg, Mr. Kissell showed an early indication of his adventurous spirit as a baby, scaling the top rail of his crib.

"I think he was born with it," his wife said, laughing.

After graduating from Westinghouse High School, Mr. Kissell went on to Carnegie Institute of Technology, where he earned a bachelor's degree in chemistry and joined a club that would change his life — the Tech Explorers' Club.

"They were a group of friends who went out on weekends whitewater rafting, kayaking, rock climbing and caving," Mrs. Kissell said.

Mr. Kissell continued those pursuits for the rest of his life, taking his grandson kayaking just two weeks before his death. Mrs. Kissell said that in the time since her husband's diagnosis in July, he would strap his kayak to the roof of his van if the mood struck him and he even wrote his own obituary.

"Fred was a really gutsy guy and he was a really healthy 81-year-old before this," she said.

As a young man, Mr. Kissell bought a hot-air balloon, which he flew to heights of 15,000 feet. In 1971, he watched the sunrise as he piloted a helium balloon more than 300 miles over South Dakota — controlling altitude through sandbags.

After receiving a doctorate degree in chemical engineering from the University of Pittsburgh, Mr. Kissell spent four decades as a scientist and researcher at the U.S. Bureau of Mines and later at the National Institute for Occupational Safety and Health.

His groundbreaking work led to methodologies that are still used today in coal mines to prevent the buildup of coal dust and methane gas. Mr. Kissell authored more than 200 publications and won several national awards, including the prestigious Howard N. Eavenson Award from the American Institute of Mining, Metallurgical and Petroleum Engineers.

"His work was dedicated to reducing the incidence of black lung disease in coal miners and preventing coal mine methane explosions," his wife said. "He had a nobility of purpose to his constitution, and that's one of the reasons he was so happy in his work. He wanted to improve miners' lives.

"He took his work very seriously and was proud of his accomplishments."

After he retired in 2006, Mr. Kissell went to work as an independent consultant — and full-time adventurer.

"He was just one of those people who was happiest when he was moving," Mrs. Kissell said. "If the sun would come out in the winter, he'd be gone for the day."

The couple met at a square dancing club and married in 1992. Mrs. Kissell soon found herself and her two sons pulled into her husband's unforgettable adventures.

"We took lots and lots of hikes in the wilderness, and we went bareboat sailing — he was also a sailor," she said. "I used to say that our family vacations were never complete without at least one element of terror," such as the time they negotiated an unstable ladder down a precipitous beach cliff or when they canoed with alligators in the Everglades — or the time she opened her tent flap to witness a moose cow nursing her calf not 10 feet away in the Grand Tetons.

Though he explored the ice caves of Wyoming and traversed the heights of Nepal, Mrs. Kissell said her husband's proudest accomplishment and greatest adventure was helping to raise her sons and their grandchildren.

"I remember how much he embraced the richness of family life with the family he married into midlife," she said. "He opened his heart to me and my boys and he just delighted in his grandchildren and family life. He was single for a long time — he didn't understand how adoring small children could be and how much they treasured what he taught them."

He taught his three grandchildren to camp in the snow, to kayak and think on their feet, including last summer when he helped them build a backyard cardboard fort, then surprised them with a squirt gun attack.

"The boys quickly found the garden hose and retaliated mightily against Grandpa," Mrs. Kissell said.

His family life is perhaps best summed up by Mr. Kissell's own words in his death notice: "Time with them was prized. Leaving them was his only regret."

Along with his wife and grandchildren, Mr. Kissell is survived by his stepsons Steve Sneddon, of Ross, and Bart Sneddon, of Cranberry; and his siblings David Kissell, of Wilkinsburg, and Grace Kissell, of Hakalau, Hawaii.

Mr. Kissell's ashes will be scattered into Otter Creek in West Virginia, one of his favorite places to hike and explore. A memorial service is being planned for next year.

Memorial donations may be made be made to the Sylvan Canoe Club, 112 Arch St., Verona, PA 15147-1006, or to the Southern Utah Wilderness Alliance, 425 East 100 South, Salt Lake City, UT, 84111 or suwa.org/.