Arch to Consider Possible Sale of West Elk Mine After Court Blocks Joint Venture With Peabody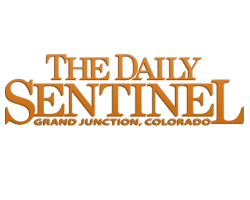 By Dennis Webb

October 1, 2020 - Arch Resources and Peabody have ended efforts to operate coal mines in Colorado and Wyoming under a joint venture after a judge on Tuesday blocked the plan, and Arch will now be looking at the potential sale of mines including its West Elk Mine in the North Fork Valley.

In a ruling out of Missouri, U.S. District Court Judge Sarah Pitlyk supported Federal Trade Commission efforts to prevent the companies' joint operations of mines in the South Powder River Basin in Wyoming, along with the West Elk Mine and Peabody's Foidel Creek (Twentymile) Mine in Routt County. Arch said in a statement that the companies are ending their legal efforts to pursue the joint venture due to the significant time, resources and cost an appeal would require.

The FTC has argued the deal would eliminate competition between the two largest coal-mining companies in the country, likely raising prices for power-generating utilities that provide electricity to millions of Americans. Peabody and Arch are the two major competitors in the market for thermal coal in the South Powder River Basin. Thermal coal is used in power generation, and West Elk and Foidel Creek also produce thermal coal.

The companies argued the joint venture would have resulted in cost efficiencies and strengthened coal's competitiveness with other energy sources. Utilities are increasingly turning to renewable energy and cheap natural gas for power generation at a time of increasing concern about coal-burning's impacts on air quality and the climate.

Peabody would have owned about two-thirds of the joint venture and Arch Resources, one-third, and Peabody would have operated it.

Arch has been shifting its focus to production of coking coal for the steel industry.

"While we are disappointed with the court's decision, we intend to move full speed ahead with our strategic pivot towards steel and metallurgical markets," Paul A. Lang, Arch's chief executive officer, said in the company's statement.

He said that in the wake of Tuesday's ruling, "we will be intensifying our pursuit of strategic alternatives for our thermal assets — including, among other things, potential divestiture."

In addition, Lang said Arch also will be "evaluating opportunities to shrink the operational footprint at those mines, reduce their asset retirement obligations, and establish self-funding mechanisms to address those long-term liabilities." Those comments appeared to reflect comments Lang made in an earnings call indicating that, absent a joint venture, it would continue to shrink operations and production at some mines and look at phased closures of operations.

Arch said Tuesday that it is maintaining a focus on aligning its thermal coal production rates "with declining domestic thermal coal demand."

According to state data, as of the end of July West Elk Mine was employing 269 miners and had produced about 1.5 million tons of coal so far this year, second among Colorado coal mines in production behind the Deserado Mine in Rio Blanco County, which has produced about 1.63 million tons. West Elk produced 4.16 million tons last year, the most of any Colorado coal mine in 2019, and had 365 miners at the end of the year.

An Arch official couldn't be reached for comment Tuesday on how the end of the joint venture initiative might affect the West Elk Mine and its operations. West Elk continues to pursue expansion beneath a roadless area in the Gunnison National Forest as conservation groups seek to block that expansion.