Mine Rescue 2020-21 Activities Update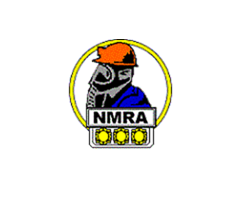 October 4, 2020 - The following are some updates regarding Mine Rescue 2020/2021 activities and other mining happenings:
Virginia Governor's Cup Mine Rescue Contest

was held 29-30 July. Winners were: Problem #1 Paramount Contura and Problem #2 Metenvest Wellmore.

The State of Ohio

held their contest at the new Cadiz Training Facility 19-20 August. There were 5 Teams competing and the overall winner was Buckingham Red from CCU Coal and Construction.

The Southern West Virginia Mine Rescue Contest

took place at the MSHA Academy 24-27 August. Overall winners were 1st Pocahontas Coal; 2nd Coronado Coal-Greenbrier Minerals; 3rd Contura Energy Southern WV Team 1. The MNM team from Nyrstar also competed in this Coal contest finishing in 5th place.
On 14-17 September the Rocky Mountain Mine Rescue Association held their annual contest in Price, Utah. There were 19 teams competing from Utah, Colorado, Wyoming and Montana. Isolation was in the individual hotel rooms. The final results were: 1st Mountain Coal West Elk Red: 2nd Peabody Twentymile Mine Team 2; 3rd Peabody Twentymile Mine Team 1. Trophies to be mailed to winners.
The Post 5 Contest in Morgantown, WV will take place 6-7 October with approximately 10 teams participating.
The Alabama Contest is scheduled for 27 October at the Bevill State Community College Campus in Sumiton, Alabama.
The Colorado Mine Safety & Training Program will be assisting MSHA in Conducting a remote or virtual contest for compliance on October 27-28, 2020. MSHA will have judges at GCC Energy's King II mine, Blue Mountain Energy's Desperado mine, and Westmoreland's San Juan mine to conduct the same two problems at each mine simultaneously. All scoring and judging will be done remotely.
The annual meeting of the Veterans of Mine Rescue scheduled for 13 November 2020 in Canonsburg, PA has been cancelled. Officers will remain unchanged for 2021.
The State of Colorado has cancelled all face-to-face Mine Rescue Training until November 2020 due to Covid concerns. Next scheduled MERD is 4-5 November at the Edgar Mine.
The 2021 Colorado Unified Regional Mine Rescue Contest, an all indoor contest set for August 2-5, will be held at the Embassy Suites Hotel and John Q. Hammons Conference Center in Loveland, CO.
At the Rocky Mountain Mine Rescue Council Meeting on 30 September, Jim Vicini of MSHA, gave an update on the unification of mine rescue rules. All is going quite smoothly. Nearly all subcommittees are done with a preliminary set of rules. They hope to have the drafts all done by mid to late October and then hold a meeting at the Academy shortly after to have the advisory committees review and comment on the rules. It is looking good to have new Rules finalized by the end of the year.

Ben Harding

, MSHA Norton, and Brian Thompson, MSHA Birmingham, are the new co-ordinators for the National Coal/MNM Contest in Lexington next year.
The National Mine Rescue Contest in 2021, with Coal and MNM Teams competing together, will happen in Lexington, KY August 30th to September 3rd 2021. This National contest will occur every other year.

Stephanie Meade

, Norton District Office MSHA, has agreed to participate in the role formally held by Erica Warren. Stephanie can be reached at 276-679-0230/ meade.stephanie@dol.gov

The Alpha/Contura Running Right Training Academy

is now under the management of the State of West Virginia MHST (Miners' Health, Safety and Training).

The West Virginia Office of Miners' Health, Safety and Training is responsible for the enforcement of the West Virginia Mine Safety Laws and Regulations. The Running Right Training Facility is l

ocated near Julian, W.Va., about 20 minutes south of Charleston on Route 119. This 136,000 sq. ft facility incorporates some of most advanced, state-of-the-art technology available to today's underground coal miners.

On 30 September 2020 President Trump issued a new executive order addressing the threat to the domestic supply chain. This relates to the fact that the US is heavily reliant on foreign suppliers for rare earth elements and materials critical to National Security and economic prosperity. The goal is to expand the domestic mining industry and decrease our reliance on these imports. This document can be seen at the NMA website.