Pennsylvania Coal Miners Museum Hosts Heritage Days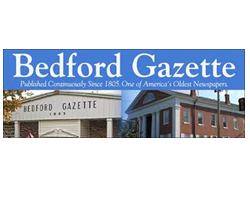 By Ron Morgan

October 8, 2020 - The Broad Top Area Coal Miners Historical Society has announced an abbreviated "Coal Miners Heritage Days" schedule for Columbus Day weekend, Oct. 10-11 at Robertsdale. COVID-19 safety guidelines will be strictly followed.

Highlighting the weekend's activities is free admission to the museum. Located in the former Robertsdale United Methodist Church, the museum consists of several floors and a basement filled with exhibits and other memorabilia about the history of King Coal, two steam railroads, ironmaking and coke production industries and a host of surviving mining hamlets that dot the landscape of Huntingdon, Bedford and Fulton counties.

The historical society, created in 1990 to promote, interpret and celebrate the history and heritage of King Coal and the steam railroads that once served the tri-county Broad Top area, owns and operates the Robertsdale museum as well as the nearby Reality Theatre, which is being leased by the Robertsdale Reality Church of God.

Because of the pandemic, it was necessary for the historical society to scale back activities this year, much like the Friends of the East Broad Top which annual Columbus Day weekend reunion went virtual. As plans advance with the multi-phase East Broad Top Railroad restoration project, both the FEBT and the Coal Miners Museum have launched some exciting activities for 2021.

The reopening of the EBT steam train operation next year is expected to draw more visitors to the Broad Top and southern Huntingdon County, prompting new planning for the future of the Coal Miners Museum.

The museum will remain open for the season until Oct. 31 and will close on Nov. 1. Although group tours are welcome all year, museum officials encourage the public to visit Robertsdale this weekend to learn about the future of preservation activities around the Broad Top.

A visit to Robertsdale offers visitors the opportunity to view hundreds of exhibits, interesting photos and interactive displays that follow the development of coal mining on the Broad Top, dating back to the early 1800s. Also, on display are a variety of items related to the standard gauge Huntingdon and Broad Top Mountain Railroad (H&BT) and the narrow gauge East Broad Top Railroad (EBT).

The exhibits also focus on numerous mining and railroading towns as well as the development of Broad Top Mountain prior to the arrival of King Coal. Highlighting the tour is a coal mine replica located in the basement of the museum.

Free admission will be offered to the public Saturday, 10 a.m. to 3 p.m. and Sunday, 1 to 4 p.m. For more information, phone 814-907-1788.