We're Doomed If He Loses: Trump's Support Holds Firm in Pennsylvania Coal Country - But It May Not Be Enough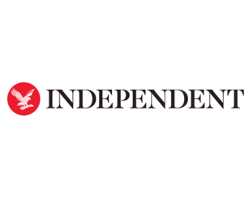 October 9, 2020 - Four years ago, Donald Trump stood in front of thousands of supporters at a packed arena rally here in Johnstown, western Pennsylvania, and made promises.

"Your jobs will come back under a Trump administration. Your steel will come back, your energy will be protected, it will be a whole different ball game," he told the roaring crowd in this once roaring coal region.

"We're also going to unleash the power of American energy right here in Pennsylvania: shale, oil, natural gas, clean coal and all the new infrastructure that comes along with it."

It was the same stump speech he had made across the rust belt throughout his insurgent campaign. Signs reading "Trump digs coal" were a common sight.

Three weeks later, voters in blue collar towns across rural Pennsylvania and across Appalachia responded to that message, playing a crucial role in delivering him to the White House. Even areas that had voted Democrat for decades flipped Republican.

As Trump approaches the end of his first term, the promises he made back then have gone largely unmet. Coal production in the US last year sank to its lowest level since 1978. Mining jobs have decreased by nearly 10 per cent since he took office, and there were more mine closures during the president's first two years than there were in Barack Obama's entire first term.

Even so, his support among coal miners and working-class voters appears to be holding firm in rural Pennsylvania.

"I believe it'll all come back if Trump is re-elected. In my opinion, he has to be re-elected. I mean, if he's not, I'm doomed," says Dave Hathaway, a miner from nearby Waynesburg.

Pennsylvania was crucial to Trump's electoral college win in 2016 and it is the state mostly to decide this year's election. Then, as now, rural voters will play a major role in deciding who becomes the next president.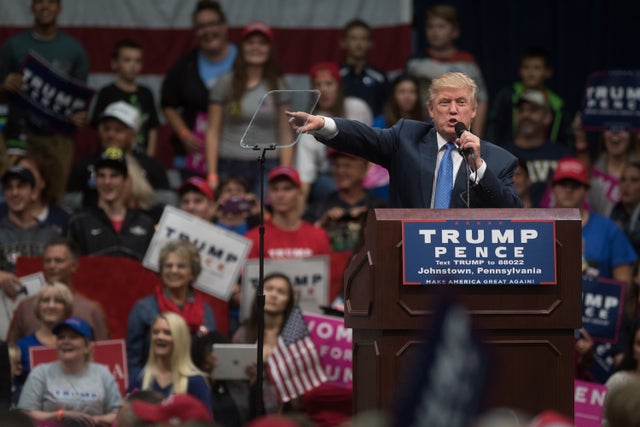 Promises kept? Donald Trump speaks at Cambria County War Memorial Arena in Johnstown in 2016
Photo: Getty


Hathaway is a third generation miner: his father and his grandfather both worked in coal. He went into the family business and for a few years was making good money.

"There's a saying we have, that the worst thing about being a coal miner is the money," he says. "It's kind of a joke. Because if you lose your job, good luck trying to find something anywhere close to what you were making."

That's exactly what happened to him in 2015. The Emerald mine, where he worked, closed down. He was among hundreds that lost their jobs in the run-up to the 2016 election. It was a story repeated all over the rust belt. Many blamed Obama-era environmental protections; others said changes in technology, the rise of natural gas and the market was killing coal on its own. Whatever the reason, Trump's message found a receptive audience at a perfect time. And Hathaway says he noticed the difference when Trump took over.

"Everything opened up again when Trump won. The coal mines were killing it there for a while there and the same with the oil and gas," says Hathaway. "He talks about the best economy, you know, and I believe it was. You saw trucks everywhere."

After a year unemployed, he managed to get a job at another mine. Not everyone was as lucky as Hathaway. But four years on, he feels as though the president has done a good job. His shortfalls, he says, are largely down to obstructionist Democrats.

"He's got a mouth on him, you know, but I think he gets it done even through all the craziness. Years of just fighting the Democrats," he says.

Hathway was once a registered Democrat himself, but he says he'll never vote for them again. He believes his livelihood depends on Trump's victory.

Joe Biden is now trying to win back votes here from working-class voters like him. He paid his own visit to Johnstown this month and made a pitch not dissimilar to his opponent's four years ago. If the former vice president can win in Pennsylvania, he is almost certain to win the presidency.

Polls currently show Biden with a convincing lead in Pennsylvania. A Monmouth poll released this week found him 12 points ahead of Trump, building up a healthy lead in the cities and the suburbs.

But, in places like Johnstown at least, he is battling not just Trump's unique appeal to working-class voters, but long-term structural trends that could spell trouble for Democrats beyond 2020.

There was always an underlying tension at the heart of the Democrats' strength in this region. Much of the population here has its historic roots in Appalachia — a distinct and culturally cohesive region that stretches from Pennsylvania to Alabama and Georgia.

Rural Pennsylvania is often disparagingly referred to as Pennsyltucky — a place that allegedly has more in common with Kentucky than it does with the urbanised areas of the state. People who live there are seen as more socially conservative and religious and as counting gun rights and abortion as key issues.

But despite their differences on social issues, the Democrats traditionally drew strength here from powerful unions in the steel mills and coal mines. As industry declined, so did the power of the unions. What was left was a socially conservative population who had less of an economic incentive to vote for socially liberal Democrats.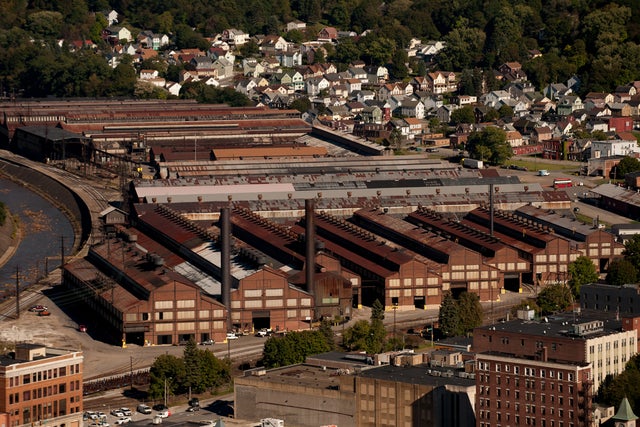 Johnstown is more socially conservative than Pennsylvania's urban areas
Photo: Getty


In Cambria County, where Johnstown is located, the shift from blue to red has been stark. Obama won here in 2008 with 50 per cent of the vote. In his second term, he lost to Mitt Romney 58 -42. Trump built on that lead even further and won with 67 percent in 2016.

He built on similar leads in neighbouring Somerset County, where he won 76 percent, and in Bedford county a whopping 82 percent. These gains were crucial in helping Mr Trump eke out a win in Pennsylvania by just 44,292 votes out of more than six million.

Blair Zimmerman, a former coal miner and now Democratic commissioner in Greene County, has watched this shift take place with incredulity. He was a miner for 40 years, and has seen the industry go through seismic changes throughout his career.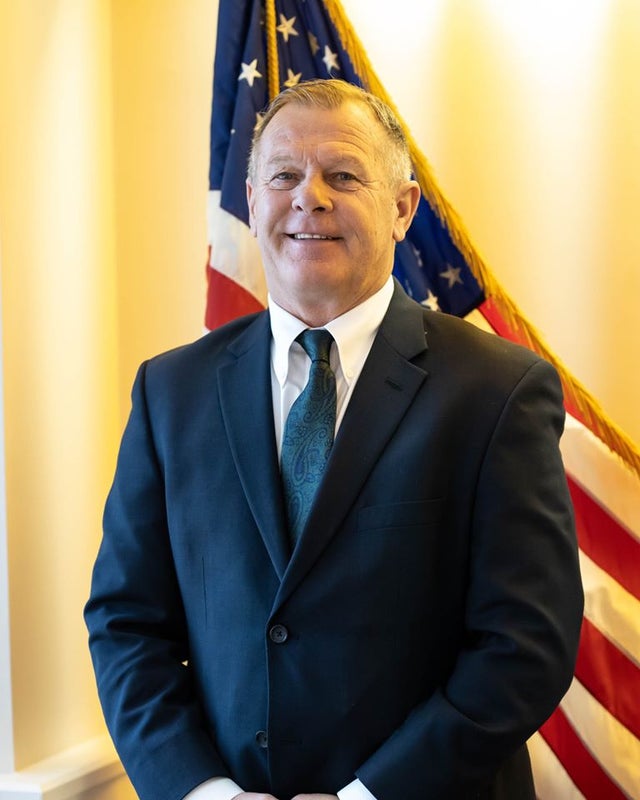 Blair Zimmerman, Greene County commissioner and coal miner for 40 years
Photo: Greene County/PA


"I've always said that the people that voted for Trump drank the Kool Aid," he says.

"I mean, we're a blue collar county, we're energy, gas, and coal. And he said the right stuff. He didn't do the right stuff, but he said the right stuff. He has made some minuscule changes in the EPA, but it didn't really affect the coal industry greatly," he adds.

Zimmerman says that despite the president's failure to meet his promises, many of his friends and colleagues still favour Trump and show no signs of changing. He doesn't know why.

"I don't have a degree in sociology or psychology, I am flabbergasted. I'm glad these guys are my friends and I still consider them friends, but they really think he's made a difference," he says.

"In this part of the United States – southwestern Pennsylvania, West Virginia, Kentucky – the two things you don't want to talk about are energy and guns. They think that Democrats are going to take away their guns and they're going to close the coal industry and the gas industry – I don't care who gets the presidency, that's not going to happen," he adds.

But rural Pennsylvania is more than just coal miners and former coal miners, especially now. Biden's arrival in Johnstown on Wednesday evening drew crowds of supporters for both candidates. As the former vice president spoke to a small and socially distanced crowd at the town's Amtrak station, two groups of supporters for the rival candidates set up on each side of the road nearby.

He competes with freight trains rumbling by behind him and a rowdy crowd of Trump supporters. His voice drifts through the cool night air to the spot where 69-year-old Melanie Shiley stands with her Trump sign, but she isn't listening.

Shiley is a registered Democrat. She voted for Obama, but now is fully on board with Trump. She contends that it was the Democrats who changed, not her.

"They've kind of abandoned the working class as far as I'm concerned," she says. "I'm still a registered Democrat, but I voted for Trump because the Democratic Party used to represent the working class, and used to represent values such as gun rights, and Christian values.

"As you can see we've got a lot of churches here, we value human life, and that's one of the issues too," she adds.

Biden's voice drifts in again. He is talking about his own working-class roots growing up in Scranton. Then later, of his time riding the Amtrak to Washington DC from Delaware and the people he met and built friendships with working people along the way. Doesn't this man have more in common with the working class than Donald Trump, a man who was born a millionaire, who inherited everything?

"I think that's not true," she says of Biden's characterisation of his own past. "We've seen how his family has become enriched through him being the vice president. He's been in office now for 47 years, I don't see Delaware being better now than it was 47 years ago."

Biden's 2020 campaign in rural Pennsylvania is aimed at people just like Shiley. In his speeches, he appeals to blue collar workers to think carefully about the backstories of the two candidates. His speeches are also laced with another common theme: an appeal to a sense of common decency that he says has been lacking over the past four years.
Although that message might not have broken through to Shiley, Trump's behaviour and manner is commonly cited as a reason for one area where he has been struggling: recent polls have found him trailing Biden among women voters in Pennsylvania by some 23 points. By comparison, Hillary Clinton beat Trump among women here by just 13 points.

An imposing mountain surrounds one side of Johnstown. Up the side of it runs a funicular railway – advertised as the steepest in the world. It was built in 1889 following a devastating flood that destroyed the town and killed 2,000 people, with the intention of creating an escape route if the town faced more devastating floods. It did, in 1936 and 1977, and the Johnstown Inclined Plane did its job and took thousands to safety.

From the viewing platform at the top of the mountain you can see the entire town. The first thing you notice is the space taken up by factories, most of them still, and the freight trains rumbling along the outskirts of the town.

Carrie Moore, 51, works the funicular once a week. She was born and raised in the town, and partly due to her job (the Johnstown Inclined Plane is an historical landmark) she has an encyclopaedic knowledge of the town's past.

She lists off the reasons why people here went for Trump four years ago. "He made a lot of promises to the coal and steel industry," she says. Plus, there are a lot of older, religious voters whose values match up with the Republican Party platform.

Moore is different, however. She says Trump's behaviour and his language means she could never vote for him.

"There are a lot of women who are ok with [Trump's behaviour]," she says. But there are also women like her who have been turned off. "We're kind of underground here because people are hostile," she adds. She tells a story of how her home was attacked with eggs when she placed a Biden sign in her window. She took it down shortly afterwards.

"I have been a registered Republican for years, but Trump made me change my affiliation," she says. "I'll vote for Biden because he is not Trump."

Sixty-nine-year-old Emily Law, another lifelong resident of Johnstown, is also voting for Biden – and not just as a vote against Trump.

"I like [Biden's] climate ideas, I like his infrastructure ideas, I like that he has a plan for Covid, that he's not just going to let people die with no plans. He's not a racist man. He shows empathy for the 206,000 people we have lost."

But she too has little hope that his failures here will translate into a shift back to Democrats and to Biden.

"His cult followers will never change. If they couldn't change last night after they heard him not denounce white supremacy then they are never gonna change," she adds, referencing the first presidential debate which took place the night before.

Few are expecting a turnaround for the Democrats here. The test will be to see if they can halt the steady shift towards Republicans in areas like Johnstown. Biden has built such a lead in Pennsylvania's cities that even a modest dent in Trump's lead here might see the state turn blue again.

He might be helped by changes taking place in Johnstown that have little to do with coal or steel. A walk around the town is enough to see why: there are rundown factories, that much is true, but there are bright spots.

Jeremy Shearer's microbrewery sits just in view of one of those factories. The gleaming steel of the tanks in which he brews his craft beers and IPAs stand in stark contrast to the musty brown chimney of the chimneys of the mostly boarded up steel plant just across the river.

"Maybe I see the town from a different side. A lot of the promises that were made [by Trump] were for large industry, manufacturing and coal mining and stuff like that. I don't know that anything's changed there.

"But the town itself is moving along. I think that's largely because of the small economy that's moving on in exception of everything else going on."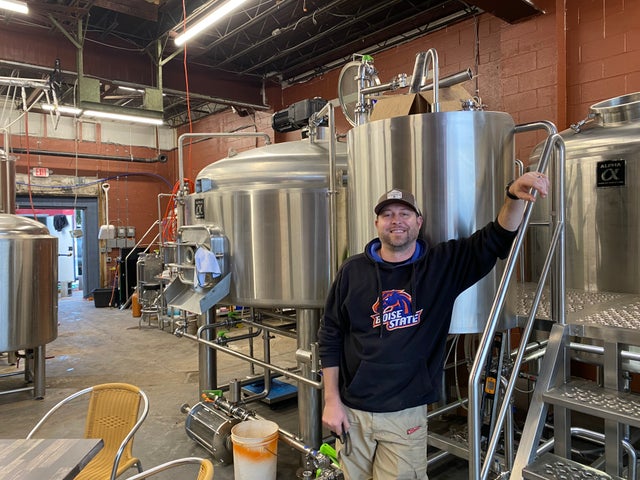 Jeremy Shearer opened up a brewery in Johnstown two years ago.
Photo: Richard Hall, The Independent


Shearer, 45, is from California, but his wife grew up in Johnstown and the pair figured it to be a good place to build something. He gave up a career in academia and moved here in the 90s. They opened a restaurant in 2013, then two years ago made the move to open the Stone Bridge Brewing Company here in the centre of Johnstown. It's the kind of microbrewery set up you might see in Brooklyn. They serve tacos.

"It was kind of not wanting to have a boss and then it evolved into wanting to help see this area, specifically downtown, regain its foothold and try to grow a new economy in Johnstown," says Shearer.

And he says there are many like him trying to make things work out here: small businesses trying to transform the town into something new.

"There's a handful of us, it's a very grassroots sort of thing. And the city is starting to get behind us, the County starting to get behind us a little bit more now that they see the effects of it.

"We're starting to see a lot of influx of people looking at real estate here from Maryland and New York City and places like that, where it's a quality of life thing. It's not expensive to live here. It's beautiful surroundings. It's a town that's on the rise if you look at the right things here," he says.

Zimmerman, the 40-year coal mining veteran, is singing a similar tune. He believes people here need more help from the federal government to make a long-term transition. He wants big companies like Google and Amazon to think about moving here.

"I would really hope on a bipartisan wishlist that they will help us help ourselves," he says. "We've got to look to the future and I would like to see other opportunities and help from the federal government and the state government to help us bring in some new industry."

But he's not ready to give up on coal just yet.

"There will be a lot of changes over the next few years, but if you shut the coal industry down now you won't be able to turn on your light switches," Zimmerman says.

Convincing people of that is half the battle.

"People here think Democrats are going to close the coal industry and the gas industry," he says.

"They've got that in their mind and they're not going to change their mind. I know these people. And like I said, a lot of them are friends. Everybody's entitled to their own opinion, but mine is very much different than theirs."