Australia Faces More Cyclones in 2020-21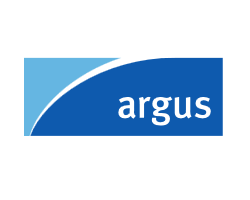 By Jo Clarke

October 12, 2020 - Australia's Bureau of Meteorology (BoM) forecasts that an above-average number of cyclones will develop offshore during the November-April cyclone season, posing a greater threat than usual to the country's LNG, iron ore, coal and petroleum assets.
The development of a La Nina event in the Pacific Ocean, as declared by the BoM last month, increases the likelihood of an above average cyclone activity in Australia's cyclone-prone areas of northern Western Australia (WA), Queensland and the Northern Territory (NT) in 2020-21. The first cyclone usually makes landfall in Australia in early January, but La Nina may bring this forward into 2020.
Cyclones often cause disruption to shipments of iron ore, LNG and petroleum from northern WA and the NT. Ports, rail, mines and processing infrastructure are all prone to disruption by the cyclonic weather.
The chances of elevated cyclonic activity are highest in eastern Australia, where major coal export facilities and the Gladstone LNG export hub are located. Cyclone Debbie, which hit east Australia's Queensland coast in late March 2017, cut coking coal exports to 3.43mn t in April 2017 from 9.76mn t in March 2017 and 9.65mn t in April 2016, which contributed to a spike in coking coal prices to above $300/t fob Australia.
Queensland's coal ports of Abbot Point, Dalrymple Bay, Hay Point and Gladstone are all within the cyclone-prone region, with each having had to close and order vessels out to sea in previous years because of cyclones. The state's rail network is also prone to damage and disruption by cyclones and flooding.
The second-highest probability is in WA, which houses the nation's major iron ore export hubs and significant LNG and petroleum export facilities. Cyclone Damien disrupted iron ore and LNG shipments from WA when it crossed the coast at Karratha, near the key port of Dampier.
The previous two cyclone seasons have been below average in terms of number of events and severity, in line with the BoM's forecasts.
The risk of an above-average cyclone season for 2020-21 is 66pc, up from 35pc in 2019-20 and 37pc for 2018-19, the BoM said. The number of significant cyclones and flooding events has been below average for the past eight years. Normally, 9-11 cyclones form in a season and four make landfall.

Region

Average number of cyclones

Chance of above average (%)

Key commodities

Western Australia

7.0

63.0

Iron ore, LNG, petroleum

Eastern Australia

5.0

67.0

Met & thermal coal, LNG

Northern Territory

3.0

57.0

LNG, condensate

Australia

11.0

66.0