CONSOL Executes Several Value-Enhancing Transactions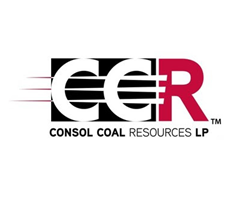 October 12, 2020 - CONSOL Energy Inc. (NYSE: CEIX) and CONSOL Coal Resources LP (NYSE: CCR) today provided an update on several transactions that were executed during the last several months.

Since July 1, 2020, CONSOL has taken steps to bolster its financial flexibility and liquidity and create value through multiple transactions that included sales of land and mineral assets, gas wells, and coal reserves outside of its active operations. In aggregate, CEIX and CCR expect to generate miscellaneous income and gains on sale of assets in the second half of 2020 totaling $60-$70 million and $9-$10 million, respectively, related to these transactions. Both companies continue to work on several additional opportunities as well to further improve their balance sheets.

CONSOL believes these transactions enable it to enhance liquidity and bolster financial flexibility. These transactions also allow CEIX to accelerate its strategy of de-leveraging its balance sheet through open market repurchases, and they position the company well to take advantage of a potential coal market recovery.

CONSOL Energy Inc. (NYSE: CEIX) is a Canonsburg, Pennsylvania-based producer and exporter of high-Btu bituminous thermal and crossover metallurgical coal. It owns and operates some of the most productive longwall mining operations in the Northern Appalachian Basin. Our flagship operation is the Pennsylvania Mining Complex, which has the capacity to produce approximately 28.5 million tons of coal per year and is comprised of 3 large-scale underground mines: Bailey, Enlow Fork, and Harvey. The company also owns and operates the CONSOL Marine Terminal, which is located in the port of Baltimore and has a throughput capacity of approximately 15 million tons per year. In addition to the ~669 million reserve tons associated with the Pennsylvania Mining Complex and the ~21 million reserve tons associated with the Itmann project, the company also controls approximately 1.5 billion tons of greenfield thermal and metallurgical coal reserves located in the major coal-producing basins of the eastern United States.