Exxaro Seeks NUM Wage Resolution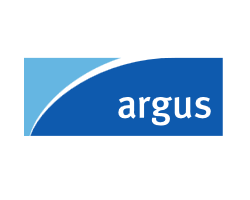 By Alex Thackrah

October 31, 2020 - South Africa's largest coal mining firm, Exxaro, is still "engaging in discussions" to find an "amicable resolution" to its wage dispute with the National Union of Mineworkers (NUM), the firm's executive head of stakeholder affairs, Mzila Mthenjane, said.

"Our current wage offer is aligned with mining industry trends and economic realities in the country," Mthenjane said.

The NUM said on October 2 that it was preparing for strike action at Exxaro's coal mines after wage negotiations collapsed.

The union wants a minimum wage increase of 7.5pc, whereas the company is offering only 5pc.

Exxaro is domestic state-owned utility Eskom's biggest coal supplier, providing 30mn t, or 25pc, of the firm's overall supply needs. Exxaro's January-June 2020 export thermal sales surged by nearly 40pc to a record 5.9mn t.

"The Exxaro coal matter was referred to the commission for conciliation, mediation and arbitration (CCMA) on August 11 and was conciliated on 20 and 26 August 2020," CCMA director Cameron Morajane said.

"Regrettably, the matter remained unresolved after conciliation. The CCMA is in the process of finalising picketing rules before the union seeks to exercise its right to proceed on industrial action", he said.

"The union may give 48 hours' notice to strike and may only commence with industrial action once picketing rules have been finalised. Note however, there is no legal requirement for parties to inform the commissioner when they may commence with industrial action as long as all legal processes have been complied with," Morajane said.

Discussions are also ongoing between the NUM and key domestic producer Seriti Resources, amid a similar dispute over wages.

But this dispute is at a less advanced stage than the Exxaro impasse, as the union is currently waiting for the CCMA to provide a date to start a process of conciliation.

"The Seriti matter was referred on October 9. A date for conciliation will be confirmed with parties shortly," Morajane said.

The NUM did not respond to requests for comment.