Whitehaven: Chinese Coal Import Restrictions Unclear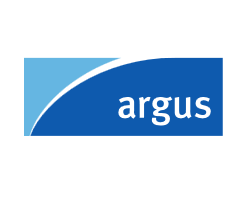 By Kevin Morrison
October 15, 2020 - Australian producer Whitehaven Coal has said that the issue of Chinese coal import restrictions on Australian produced coal remains unclear with no official confirmation from Beijing, and that coal import restrictions have been sporadically implemented in China since 2018. It is therefore unknown if the latest restraint is temporary or a longer-term factor.
There has been no official confirmation by Chinese authorities on these newly reported coal import restrictions nor any announcements of changes to the annual coal import quotas, Whitehaven said.
Chinese steel production and steel pricing have risen strongly since the end of China's Golden Week, the Brisbane-based coal producer said. Chinese coal import restrictions have been a persistent theme this year, but the current situation remains unclear, it said.
Whitehaven does not sell thermal coal to China or India, but India is a key destination for the firm's metallurgical coal, Whitehaven said. "Despite the ongoing Chinese coal import uncertainties, coal demand from India is strong and hot metal production in the country is higher year on year which is expected to support metallurgical coal demand, industrial activity and coal prices across Asia," it said.
During July-September, steel producers across Asia and India have all resumed shipments under their term contracts, Whitehaven said. Whitehaven's thermal coal sales have been unaffected by any deferrals and the firm is seeing increased tenders and enquiries ahead of the traditionally stronger Asian winter demand period, it said.
Whitehaven reported a small rise in managed saleable coal production to 4.86mn t in July-September from 4.75mn t a year earlier, but production declined by 22pc from 6.24mn t in April-June.
Whitehaven is on track to meet its managed coal sales target for the 2020-21 fiscal year to 30 June, excluding purchased coal, of 18.5-20mn t that was released in August.
The coal miner has narrowed its 2020-21 cost guidance, excluding royalties, to A$69-A$72/t ($49-51/t) from A$69-A$74/t after its production and sales in July-September. This is down from costs of A$75/t in 2019-20, it said.
Subdued coal markets have prompted Whitehaven to put any expansion projects on hold. The firm is evaluating three coal projects. This includes the underground extension of its Narrabri thermal coal mine in the Gunnedah basin of northern New South Wales, the development of the 8mn t/yr Vickery thermal and metallurgical coal deposit also in the Gunnedah basin and the Winchester metallurgical coal project in Queensland. The development of these projects are part of Whitehaven's plans to raise annual coal output to 40mn t/yr by 2040.
"Whitehaven does not expect to consider making a final investment decision (FID) in relation to these projects in 2020-21," it said. The firm earlier this year said it would not make any FID on its expansion projects in 2020.
Jul-Sep '20

Apr-Jun '20

Jul-Sep '19

Managed saleable coal production

4.9

6.2

4.8

Managed sales of coal produced

5.6

5.3

4.9

Managed coal stocks at period end

1.8

3.8

1.9

Thermal coal

52

59

68

Metallurgical coal

73

76

100

High calorific value thermal coal

63

68

65

Other thermal coal

26

22

15

Metallurgical coal

11

10

20