Fred Tucker Passes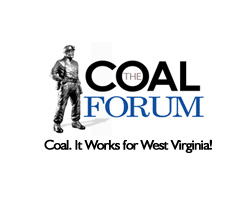 October 15, 2020 - It is with a heavy heart that we forward this special edition of headline news with the obituary of Fred Tucker, Co-Chairman of the West Virginian Coal Forum.

Fred was initially appointed to the West Virginia Mine Safety & Technical Review Committee and appointed as Co-Chairman of the West Virginia Coal Forum by Governor Caperton in 1991. He has served consecutive terms under six governors until his death on October 8, 2020.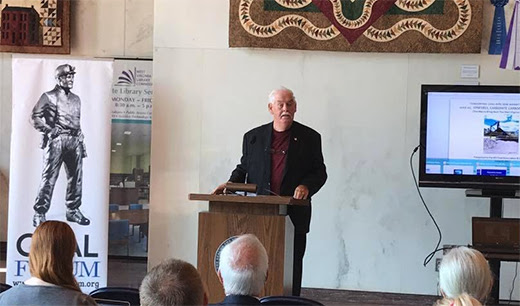 Fred was an unyielding crusader for miner safety and personal protections in West Virginia's coal mines and simultaneously fought for the advancement and viability of the coal industry.

Under his leadership, the Coal Forum served as host for a variety of legislative and public briefings on new mining technologies, manpower needs, mine training and certification programs, and mine safety initiatives.

As the labor representative and Co-Chairman of the Coal Forum, Fred successfully represented miners around the state in the most professional, progressive, and respectful manner, and will be missed by all within the mining and mine safety profession.

Fred Tucker was particularly proud of the design and placement of the West Virginia Coal Miner Statute on the state Capitol grounds that was commissioned by the West Virginia Coal Forum.

Fred Tucker was a great coal miner and an honorable man. God bless Fred Tucker.


Fred Tucker Obituary
FRED "ROOSTER" TUCKER, 78 years old, went to be with the Lord Saturday October 10, 2020 at CAMC Memorial Division after a short, non-COVID related illness.

He is survived by his wife of 55 years, Barbara (Kelly) Tucker; daughters, Angie Cross and Christi Shock, along with the light in his eyes, granddaughter, Macee Shock. He grew up in a coal camp in Ward, WV one of thirteen children, with parents Charles and Lorena Tucker. Surviving siblings include, Barb Mann, Sue Hudnall, and Dorothy Spearen.

Fred graduated from Cedar Grove High School, served in the US Army Reserve, worked as a supervisor at the Diamond Department Store and became an underground coal miner for the Valley Camp Coal Company. His love for the United Mine workers of American, (UMWA) led him to working as a union representative in the field with retirement in 1996. He was a member of the Big Bottom Missionary Baptist Church, a devout Christian, Family Man, Friend, Gardener, Farmer, Hunter, WV Mountaineer Fan, New York Yankees Fan, and lifetime union member of the UMWA with devotion to his UMWA family. His love for family time at the beach and home for the holidays were of his favorite memories.

Stevens & Grass Funeral Home, Malden is in charge of arrangements for the celebration of his life. There will be a walk-through visitation from 11 a.m. until 1 p.m. on Thursday October 15, with the service to follow at 1 p.m. with Pastor Fred Christian officiating. Burial will follow at Tyler Mountain Memory Gardens, Cross Lanes with UMWA and Military recognition service at the Mausoleum Chapel.

Due to the COVID-19 Pandemic, it is mandated by the Governor and the CDC that proper facial coverings be worn and that social distancing be observed. Also temperatures will be taken upon entry to the funeral home.

In lieu of flowers, please donate to the WV Chapter of the American Heart Association and the Red Cross in his name.

Special blessings to the nurse and physicians at CAMC Memorial ER, CPICU, and SICU, who gave excellent care during this difficult time.

The online guest book can be accessed at www.stevensandgrass.com.