Coal Communities Get $43.3M in Project Funding From ARC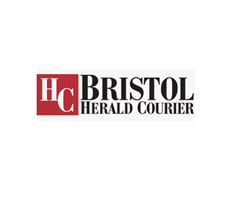 October 16, 2020 - Three projects in Southwest Virginia are among 51 across 12 Appalachian states that will receive a total of $43.3 million to support economic diversification in coal-impacted communities, the Appalachian Regional Commission announced Wednesday.

More than half of the investments will support recovery-to-work efforts or strengthen the region's broadband infrastructure, ARC said in a news release.

More than $883,000 will go to the projects in Southwest Virginia, which include:

» St. Mary's Health Wagon in Wise County, $793,500, to establish a substance-use disorder treatment program using medication-assisted treatment.

» LENOWISCO Planning District Commission, $50,000, to develop a strategic plan to establish a fiber network in a 13-county region throughout Virginia, Kentucky and Tennessee.

» The Center for Rural Development, $39,744, to create a Rural Leaders Institute for Southwest Virginia.

"Communities impacted by the downturn of coal have been doubly impacted by the effects of COVID-19-related measures on their local economies. It is more important than ever to support resilient Appalachian communities in their economic recovery, and this round of POWER grantees are developing innovative and transformative approaches to benefit the Region," ARC Federal Co-Chairman Tim Thomas said in the release. "Many of the projects announced today will invest in expanded broadband infrastructure, proven throughout this year to be a critical factor in economic parity. All of them will support tools and training to get the Appalachian economy back to work."

Funding for the awards was made via the POWER (Partnerships for Opportunity and Workforce and Economic Revitalization) Initiative, a congressionally funded initiative that targets federal resources to help communities and regions affected by job losses in coal mining, coal power plant operations and coal-related supply chain industries due to the changing economics of America's energy production, according to the release.

With Wednesday's announcement, ARC has invested more than $238 million in 293 projects, touching 353 counties across Appalachia since 2015, the release states.