Graco to Host a Fluid Chat with Real Stories from Real People Showcasing Their Successes with the Latest in Automatic Lubrication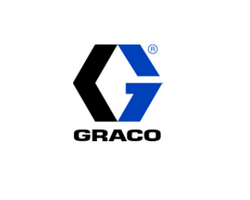 October 17, 2020 - Graco Inc., a leading manufacturer of fluid handling equipment, will host a free fluid chat event showcasing the successes customers have had using the latest in automatic lubrication equipment. Join Graco's product experts on Wednesday, November 11, 2020, at 10 a.m. CT to be part of this informative 45-minute virtual event. Register today to learn how those using Graco's innovative automatic lubrication equipment solutions extend the life cycle of their on- and off-road mobile equipment, reducing unplanned downtime and maintenance costs.

"How manufacturers, managers and operators have gained continuous uptime and optimal productivity from the machines they rely on daily are just a few things we will be discussing during this virtual event," said Dan Jensen, Graco Lubrication Equipment Division Global Product Marketing Manager. He added, "We'll also showcase how innovative solutions have become the answer to the same old problems when it comes to equipment downtime."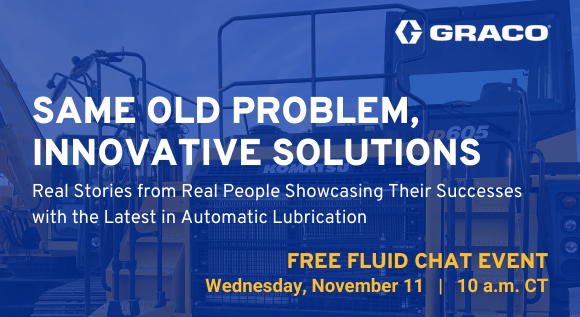 Take advantage of the opportunity to ask questions live about on- and off-road mobile equipment lubrication. If you are unable to join, register and we will send you the recording following the live event.

For more information about Graco's automatic lubrication equipment and fluid handling solutions, visit www.graco.com. To register for this virtual event, please visit www.graco.com/FluidChats.

Graco Inc. supplies technology and expertise for the management of fluids and coatings in both industrial and commercial applications. It designs, manufactures and markets systems and equipment to move, measure, control, dispense and spray fluid and powder materials. A recognized leader in its specialties, Minneapolis-based Graco serves customers around the world in the manufacturing, processing, construction and maintenance industries. For additional information about Graco Inc., please visit us at www.graco.com.