Japan Country Analysis Brief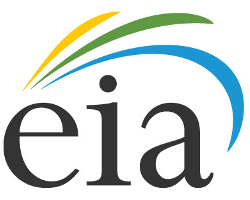 November 2, 2020 - Japan is the world's largest liquefied natural gas importer and ranks in the top five countries for the highest coal imports and consumption of crude oil and petroleum products. Japan is gradually bringing back nuclear power generation after a complete shutdown of the industry following the Fukushima accident, and the country continues to rely on fossil fuel imports to supply most of its energy needs.
Coal continues to account for a significant share (26%) of total energy consumption. Natural gas, however, is increasingly important as a fuel source and has been the preferred fuel of choice to replace the nuclear shortfall. The share of natural gas was 21% of total primary consumption in 2019.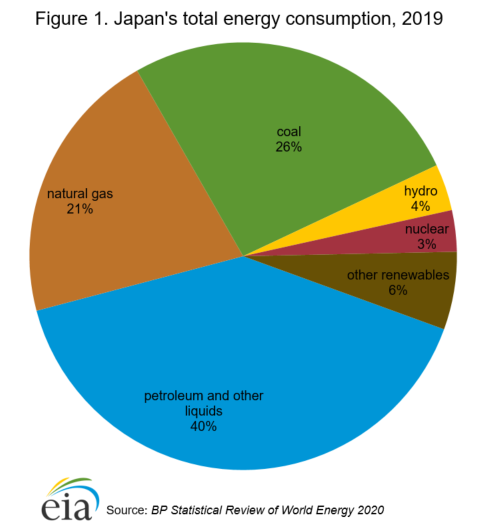 Japan's coal demand was more than 200 million short tons (MMst) in 2019 (Figure 8). Power generation, an important driver of coal use, accounted for 60% of coal consumption in Japan in 2018. The country's sizeable steel and iron ore industry accounted for the rest of the coal consumption.
The slow progress of nuclear reactor restarts and new coal-fired capacity supported coal imports and demand through 2019. However, the restart of several nuclear plants and the government's plan to replace older, inefficient coal-fired plants with higher efficiency coal-fired plants to meet its emissions goal could be downside risks for coal demand in the next few years.60 Coal is likely to remain a key part of Japan's power generation portfolio despite these limiting factors. An additional 8 GW of new coal-fired generation is under construction and expected online between 2020 and 2023. Some of this capacity is slated to replace older units.

Japan's coal demand is expected to decline in 2020 as a result of the mitigation efforts from the COVID-19 pandemic and the downside effects on energy and industrial demand.

Learn more about the Japan's energy sector.