CONSOL Gets Federal Grant to Design a Cleaner Coal-Fired Power Plant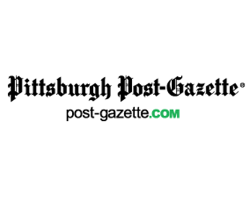 November 2, 2020 - CONSOL Energy Inc. is working to design a small coal-fired power plant that would capture its carbon dioxide emissions and store it underground.

The Pennsylvania-based company's design project is one of four that will split an estimated $80 million in federal funding, the U.S. Department of Energy announced Wednesday. The grant is meant to advance Consol's design of a 300-megawatt power plant to the point that funders could decide whether to build a prototype over the next five to 10 years.

A possible location for a demonstration plant would be on the site of the company's central coal preparation plant in Greene County, according to Consol's conceptual work for a plant design.

The company operates the largest underground coal mine complex in North America in Greene and Washington counties.

In one scenario CONSOL has explored, the power plant would run on some of the 3 million tons per year of fine, wet waste coal the prep plant produces. It would capture 97% of its CO2 emissions for storage deep underground at a so far undetermined site in the project's vicinity.