Australia's Mining Firms Play Down China's Import Curbs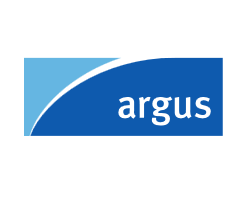 By Jo Clarke

November 3, 2020 - Australian mining firms are playing down concerns about trade tensions with China, even as Canberra warns that trade risks are rising because of increased uncertainty over Chinese policy.

Many Australian producers are expecting exports of coal and other minerals to China to rebound ahead of the start of 2021, when a new quota system takes effect. But trade disruption appears to be increasing in the short term, with delays to customs clearances of Australian rock lobsters making it the latest item to be affected.

Coal exports to China have been subject to an unofficial ban since last month, while other products including barley, sugar, red wine, timber and potentially copper are being caught up in the disputes. Sandfire Resources, Australia's fifth-largest copper producer, today noted "speculation" about a ban on Australian copper concentrate and ore imports into China but said its marketing was unaffected.

Trade tensions between Australia and China have been rising for several months, after Canberra backed calls for an international investigation into the spread of the Covid-19 pandemic from China.

Australian trade minister Simon Birmingham acknowledged that risk factors associated with trading with China have increased because of some unpredictable administrative decisions in Beijing. Concerns are rising that more commodities, including potentially LNG, could be added to the list, but Canberra is becoming increasingly conciliatory.

"Australia values our trading relationship with China," Birmingham said yesterday. "It is mutually beneficial to both nations" as well as the broader region, he said. Birmingham called for issues to be resolved through dialogue to maintain the relationship "in a respectful way that is predictable and lowers the risk for businesses, rather than enhance those risks."

Coal producers expect that Australian exports to China will rebound in December, ahead of new annual quotas in January. They interpret Beijing's verbal instructions to stop importing Australian coal as reflecting higher-than-normal inflows in June and July, when many other importing nations were in lockdown and low seaborne prices encouraged Chinese traders to increase imports.

A major sign of whether Beijing's ban has more to do with diplomatic tensions than coal quotas will be whether Australia's December shipments to China are significantly below year-earlier levels of 5mn t of thermal coal and nearly 4mn t of metallurgical coal.

Coal shipments were reasonably strong in October from the New South Wales port of Newcastle, which ships mostly thermal coal, and from ports in Queensland that mostly ship metallurgical coal, despite the news of Beijing's ban on coal imports emerging in the middle of the month.